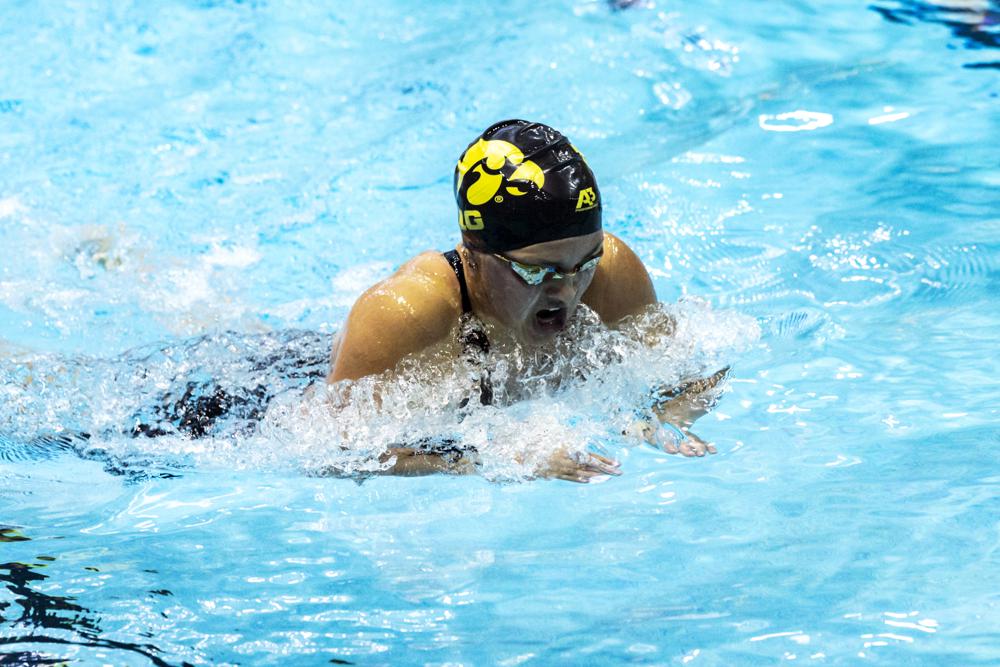 Alexa Puccini was just a few days into her freshman year at Iowa, working out with a couple other members of the women's swimming and diving team. It was August 2020 and she was finally on campus after committing as a junior in high school.
A couple hours later, the group was walking to an emergency meeting at Carver-Hawkeye Arena. Puccini said they were wondering, "like, maybe our season's done because of COVID" and noticing the email about the meeting included "both men and women's swimming and diving, men's tennis and men's gymnastics … it's an interesting group to put together."
The coaches were lined up against the wall. The athletes, socially distanced, sat in chairs. Athletic director Gary Barta delivered the stunning news — the four teams were going to be cut after the 2020-21 school year due to COVID-19-related budget issues — and left.
"It was very, very emotional. I just couldn't believe it. … I'm like, this cannot be real," Puccini said. "It was such an awful experience."