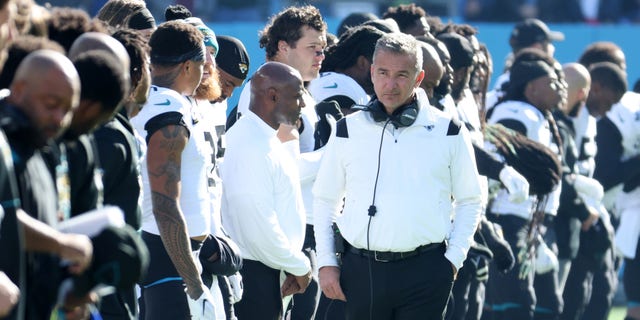 The transition from college football to the NFL has proven to be a difficult one for Urban Meyer, but Jacksonville Jaguars owner Shad Khan isn't rushing to any decision regarding the first-year head coach's future with the franchise.
Khan met with Meyer after Sunday's humiliating 20-0 loss against the Tennessee Titans and Meyer "assured" him that his hopes for the Jaguars were still high, despite their 2-11 record.
On Monday, Khan acknowledged the Jaguars' recent struggles but explained any decision regarding the team's future would be well thought out.
"I want to do the right thing for the team. I want to do the right thing for the city," he said, via ESPN. "That, to me, is way more important than just acting helter-skelter on emotion. I think we have a history of really looking at the facts and then really doing the right thing."
He continued: "Gus Bradley was here four years. Doug Marrone was here four years. It was wins and losses and this is a little bit different but, you know, I'm going to reflect on all of that and do what's the right thing for the team and the right thing for the city."