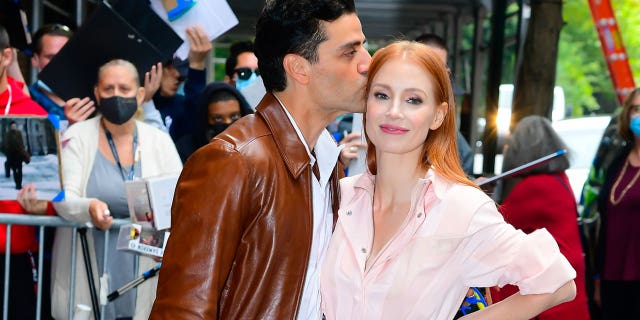 Jessica Chastain and Oscar Isaac opened up about filming full-frontal nudity in the HBO series "Scenes from a Marriage."
The two appeared together during Friday's episode of "The View," where Isaac revealed he had been "surprised" by his full-frontal nude scene. Chastain also admitted she only agreed to her scene if Isaac had to show the same part of his body.
"I was surprised because I didn't know that was going to happen," Isaac said during the interview.
"You get sent the stuff to look at to be like, 'OK, I'm fine with that.' But I saw it on a laptop quite dark and I didn't notice what was happening down there. It was a surprise when I started seeing all these things like, 'It's full frontal.' I was like, 'No, what are you talking about?' And I saw it, and clear as day on the big TV there, it's there for everyone to see."