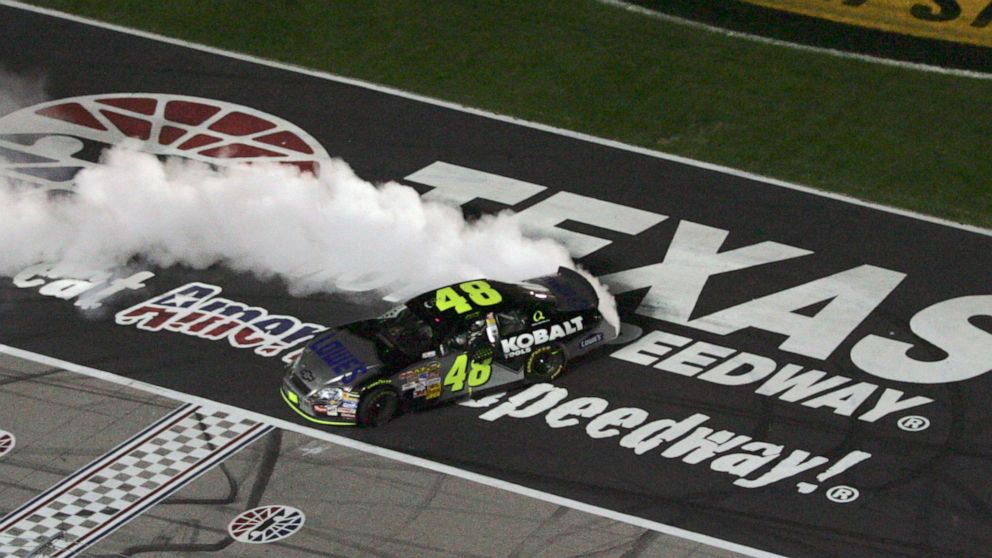 A record seven wins, the most laps led in Texas Motor Speedway history and a resume so stout they renamed victory lane after him.
But as Jimmie Johnson prepares for his IndyCar debut at the track he dominated for a decade he has low expectations of earning a trip to "The Jimmie Johnson Winners Circle."
"I don't think that's realistic. Some people may have that expectation and that's fine. I would love that to be the case," Johnson said. "Whenever you enter a new series, you're with the regulars, they're so good at what they do. We have seen it when drivers try to cross over from various series.
"I certainly have higher expectations for myself, but I'm not thinking I'm going to show up, qualify on pole, lead the most laps and win the race."
Johnson will make his oval debut as an IndyCar driver on Sunday at Texas as he tackles the full schedule this season. He opted out of ovals as an IndyCar rookie last year even though he'd dominated the circuits for nearly two decades in NASCAR, winning seven Cup Series championships in an 11-year span.