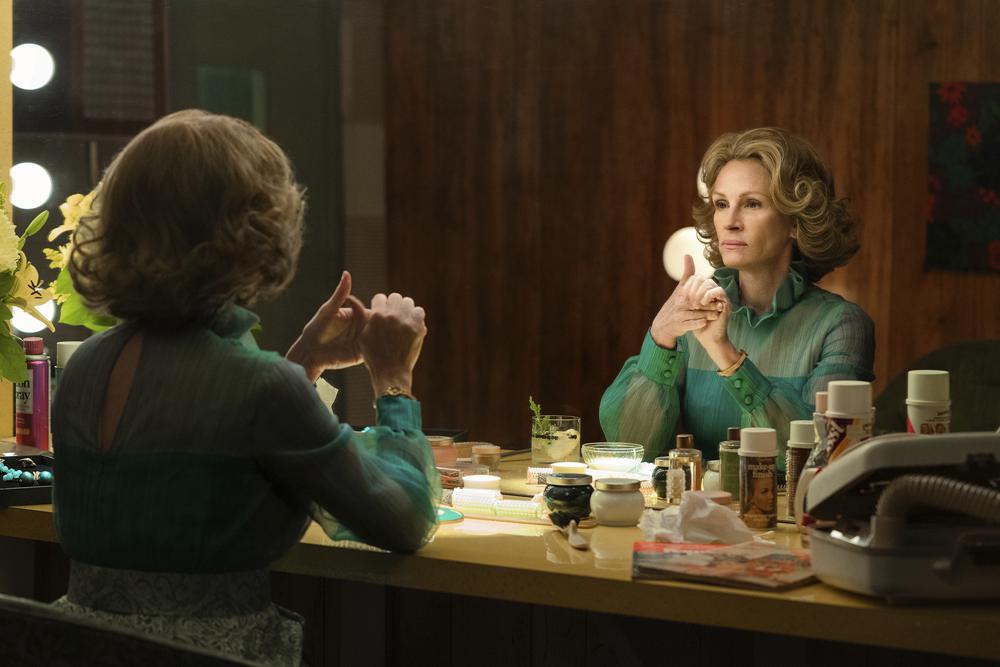 Julia Roberts says she was so gleeful at the sight of Sean Penn arriving on the set of their TV series " Gaslit," she nearly caused a wardrobe malfunction.
"He came in full hair, makeup and costume, and I was so excited I ran to hug him and I was running with such velocity that between my body pad and his body pad, I just kind of bounced off of him, I can't believe that his head didn't come off apart from his costume," said Roberts. "We were laughing so hard."
Penn plays John Mitchell, the former attorney general under Richard Nixon. Roberts is his wife, Martha Mitchell, known as "the mouth of the south," a regular on talk shows who would eavesdrop on her husband's phone conversations and tip off reporters with gossip about Washington's elite. Her loose lips were viewed as such a problem that her husband ordered security to keep her in a hotel room for 24 hours after the Watergate hotel break-in. Mitchell claimed they removed the phones and television and she was assaulted and injected with a tranquilizer to keep her from trying to leave. The ordeal was so traumatizing it led to her eventual breakdown and the end of the couple's marriage.