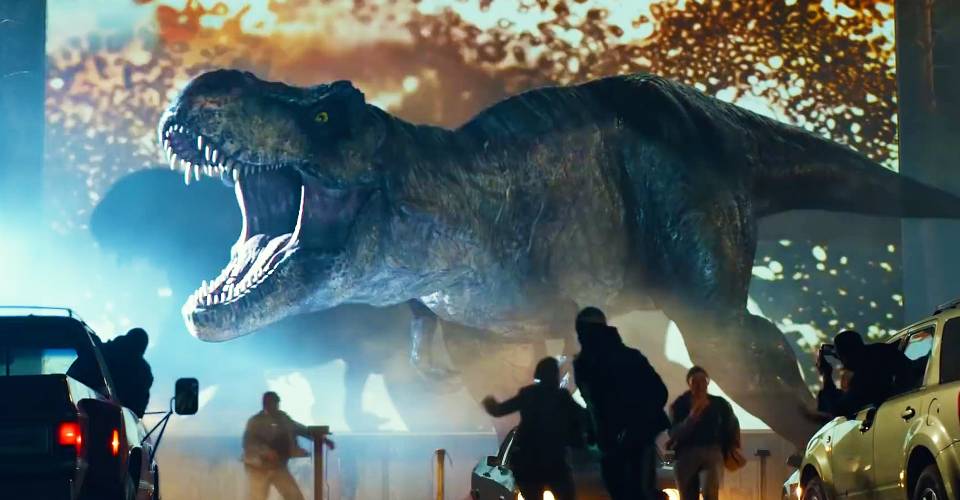 Jurassic World Dominion director Colin Trevorrow responds to fan criticism about the treatment of the T-Rex in the recent blockbuster film.
In response to a tweet complaining about the use of the iconic T-Rex in Jurassic World Dominion, director Colin Trevorrow explains some of the reasoning behind the movie's story decisions. Jurassic World Dominion features a four-year time jump from the previous installment. The world has since become overrun by dinosaurs, leaving heroes Claire Dearing and Owen Grady in a precarious position as they attempt to keep Maisie Lockwood safe. Jurassic World Dominion also features the grand returns of franchise veterans Ellie Sattler, Alan Grant, and Ian Malcom. The talented cast includes the likes of Sam Neill, Laura Dern, Jeff Goldblum, Chris Pratt, Bryce Dallas Howard, DeWanda Wise, and Isabella Sermon.
Across the span of the Jurassic films, the T-Rex has become an iconic part of the brand, from factoring into the plot to also being featured in the logo. However, one of the criticisms lobbed at Jurassic World Dominion is that it has left the infamous dinosaur looking vastly underwhelming.