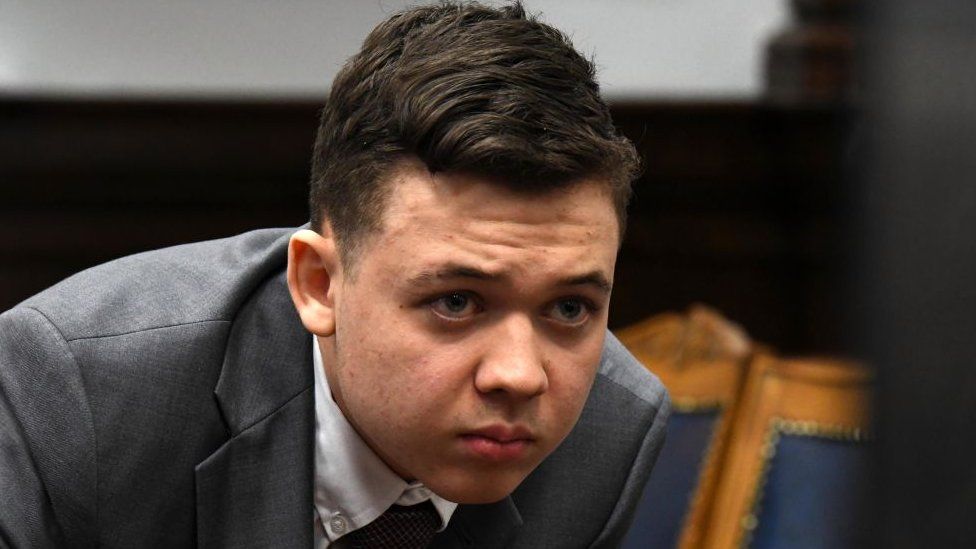 Tensions are high in a Wisconsin city where closing arguments have begun in the trial of a US teen who shot three people during civil unrest last year.
Kyle Rittenhouse faces five felony charges after he shot two men dead and wounded another in Kenosha, Wisconsin, last August. He has pleaded not guilty.
Earlier on Monday, the judge dismissed a misdemeanour weapons charge against Mr Rittenhouse, a blow to prosecutors.
Ahead of the verdict, 500 National Guard troops were placed on standby.
The case has become politically divisive and its result will be closely watched across the nation. In a statement, Governor Tony Evers urged people to "respect the community by reconsidering any plans to travel there" in response to the verdict.
If Mr Rittenhouse is convicted on the most serious charges, he could face life in prison.
In August of last year, riots had erupted on the streets of Kenosha after police shot Jacob Blake, a black man. Mr Rittenhouse had travelled to the city from his home in Illinois and, with a semi-automatic rifle in tow, he said he sought to help protect property from unrest on the streets.