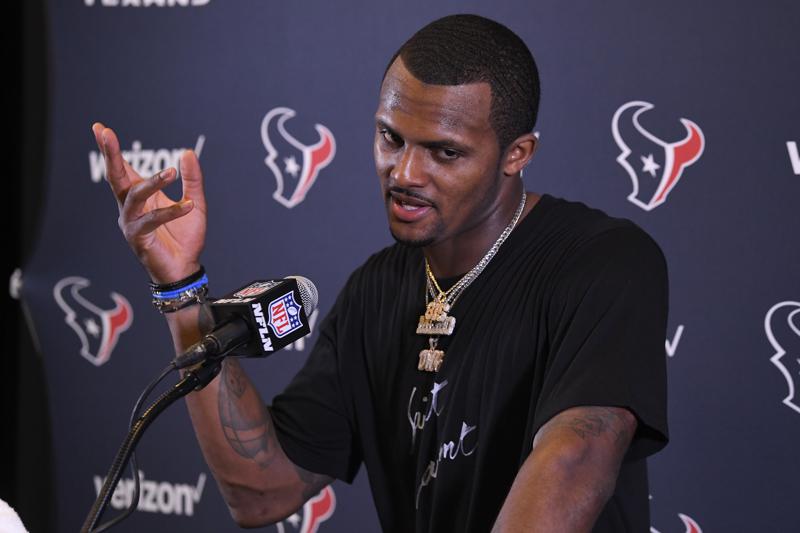 The Houston Texans had been told that their former quarterback Deshaun Watson was sexually assaulting and harassing women during massage sessions, but instead of trying to stop him, the team provided him with resources to enable his actions and "turned a blind eye" to his behavior, according to a lawsuit filed Monday.
The lawsuit against the team was filed in Houston by one of the 24 women who had previously sued Watson over allegations of sexual misconduct when he played for the Texans. Last week, the women's attorney, Tony Buzbee, announced 20 of the 24 lawsuits have been settled.
Watson, who was later traded to the Cleveland Browns, has denied any wrongdoing and vowed to clear his name. Watson is facing discipline from the NFL over the allegations. He is set to have a hearing this week with NFL disciplinary officer Sue L. Robinson, who will decide if the 26-year-old violated the league's personal conduct policy. Robinson is expected to rule before the Browns open training camp late next month.