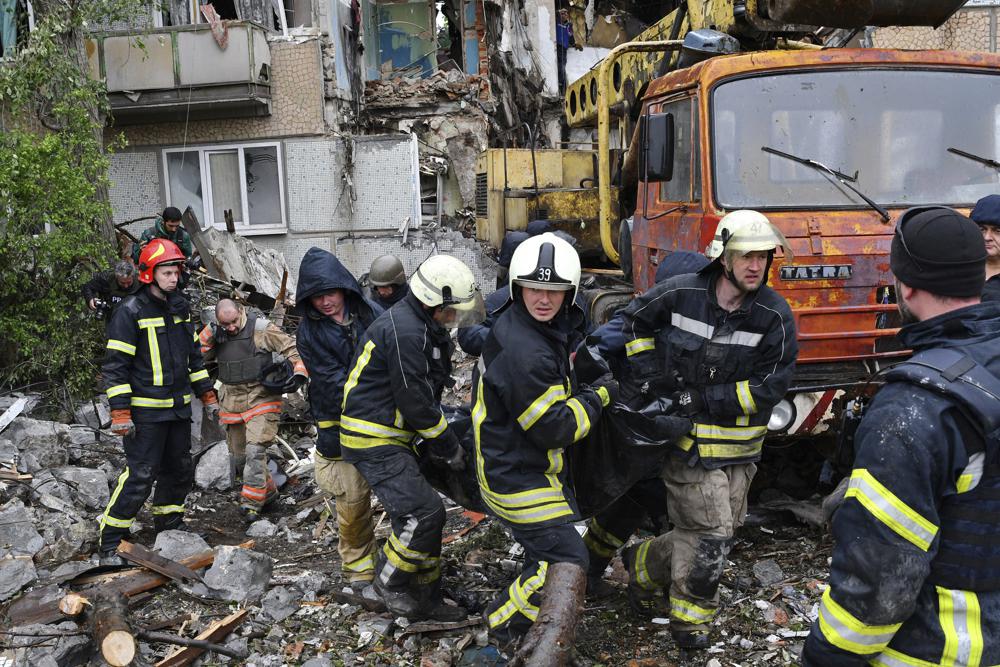 President Volodymyr Zelenskyy said Russia has already fired more than 2,000 missiles during its attack on Ukraine, which he said was a large part of its arsenal.
He said the majority of the missiles hit civilian infrastructure and brought no strategic military benefit. In the past day, Russian missiles hit the southern cities of Mikolaiv and Dnipro, Zelenskyy said late Wednesday in his nightly video address to the nation.
Zelenskyy noted Russia's claims on Wednesday to have deployed new laser weapons in Ukraine, saying it reflected a desire to find an alternative to its missiles.
A senior U.S. defense official said Wednesday the U.S. has seen nothing to corroborate Russia's claims that it has used laser weapons in Ukraine. The official spoke on condition of anonymity to discuss the U.S. military assessment.
Zelenskyy said Ukraine is determined to restore its control over the southern cities of Kherson, Melitopol, Berdyansk, Enerhodar and Mariupol, now occupied by Russian troops.