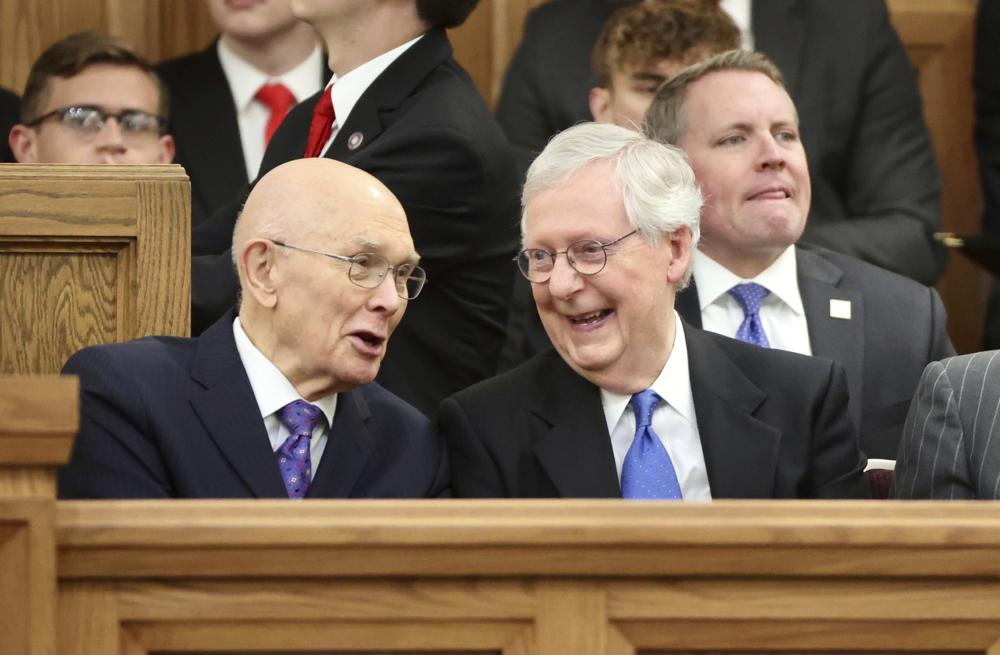 Senate Minority Leader Mitch McConnell paid tribute to the late Sen. Orrin Hatch on Friday, celebrating the Utah icon as a principled conservative, committed public servant and man of faith.
Two weeks after Hatch died at age 88 from complications stemming from a stroke, McConnell joined Hatch's family, friends, former colleagues and leaders of The Church of Jesus Christ of Latter-day Saints to memorialize the seven-term U.S. senator at a ceremony held at a chapel at the Institute of Religion in Salt Lake City.
"Each piece of legislation Orrin crafted was like a handwritten note. Every bill was an Orrin Hatch 'Thank you' to our nation from a caring patriot who wanted to give back," McConnell said.
McConnell and others honored Hatch's legislative achievements, which included participating in the confirmation hearings of dozens of federal judges and helping then-President Donald Trump enact a $1.5 trillion tax cut. They also recognized his hardscrabble origins growing up in Depression-era Pennsylvania, his frugality and his sense of humor.