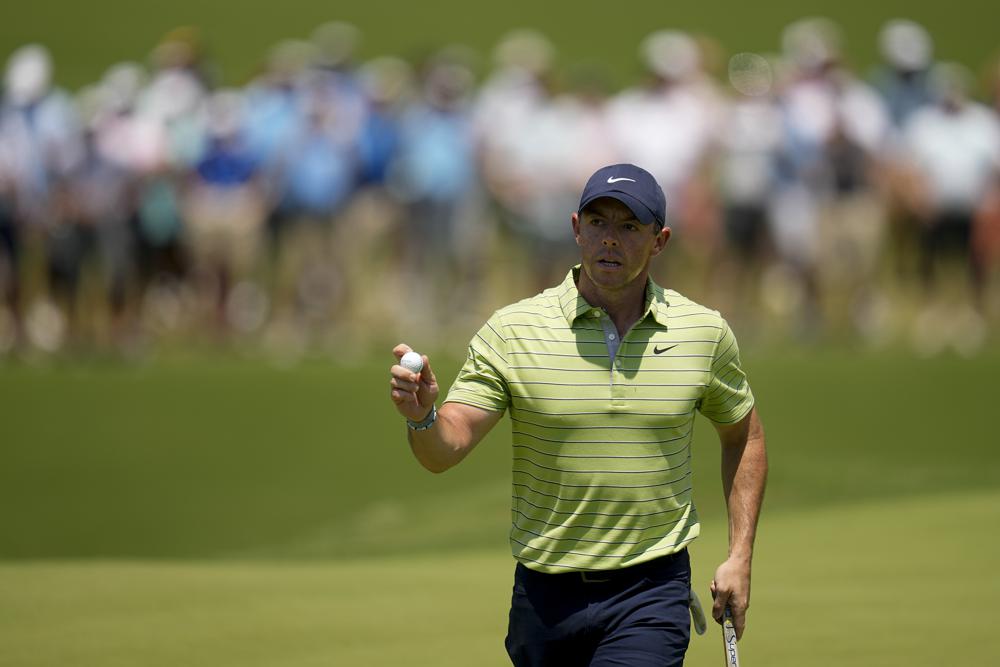 Rory McIlroy was more interested in his own history in the majors than the peculiar heritage at Southern Hills on Thursday at the PGA Championship.
Southern Hills has proven to be favorable to frontrunners. As for McIlroy, he has failed to break par in the opening round 15 times in the 27 majors he has played since winning his last one.
So there was reason for that bounce in his step when he finished with an 18-foot birdie putt for a 5-under 65, giving him a one-shot lead at end of a warm and windy day.
He was asked — yes or no — if it was the start he wanted.
"Yes or no? No, I'd rather shoot 74 and try to make the cut tomorrow," he said. "Yeah, look, it was a great start. I've been carrying some good form. I think when your game is feeling like that, it's just a matter of going out there and really sticking to your game plan, executing as well as you possibly can, and just sort of staying in your own little world."