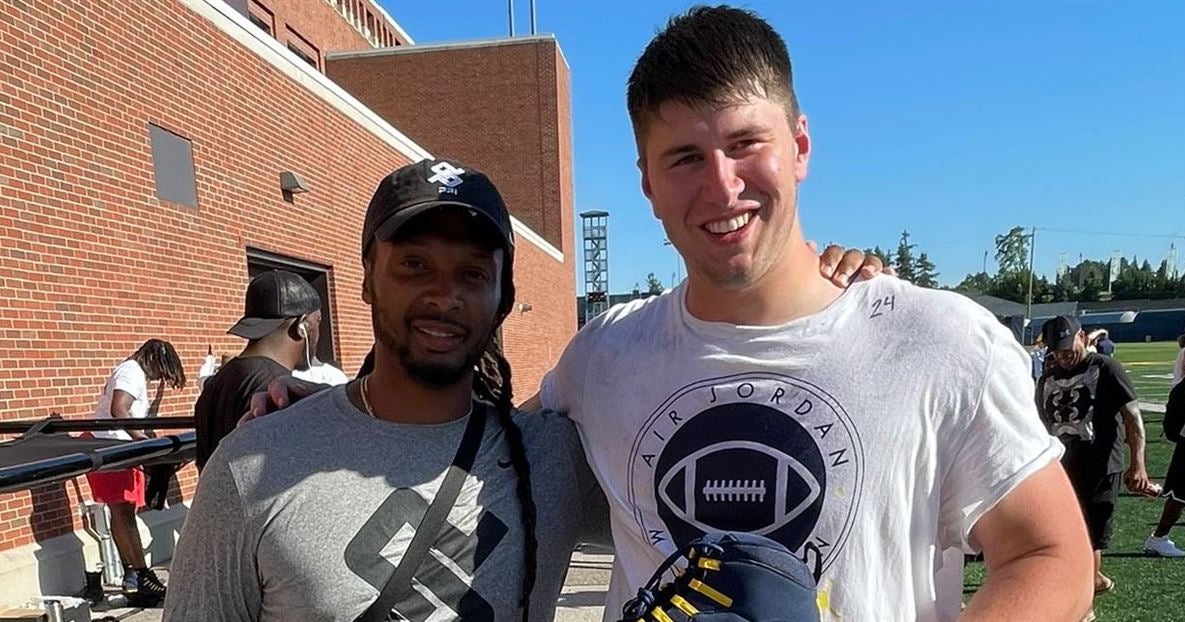 Out of Hesse, Germany, two-way lineman Manuel Beigel is in the United State this month as part of the PPI Dreamchasers Tour where he has earned scholarship offers from Michigan and Central Michigan while competing in camp.
The 6-foot-5, 280-pound Beigel could play on either side of the ball down the road but defensive line is the thought at this point.
"He's a former soccer player, very light on his feet," PPI founder Brandon Collier said. "He's running in the low 4.9s in his 40. A big, broad athletic kid, with a lot of room to grow. I think over the next two years, I wouldn't be surprised if his body takes him to offensive tackle or d-tackle. He's being recruited by both positions. His feet, he has great feet and his athletic ability for his size is hard to find at the high school level.
Beigel will play at Choate Rosemary Hall in Connecticut the next two seasons. Michigan is making a big impression.