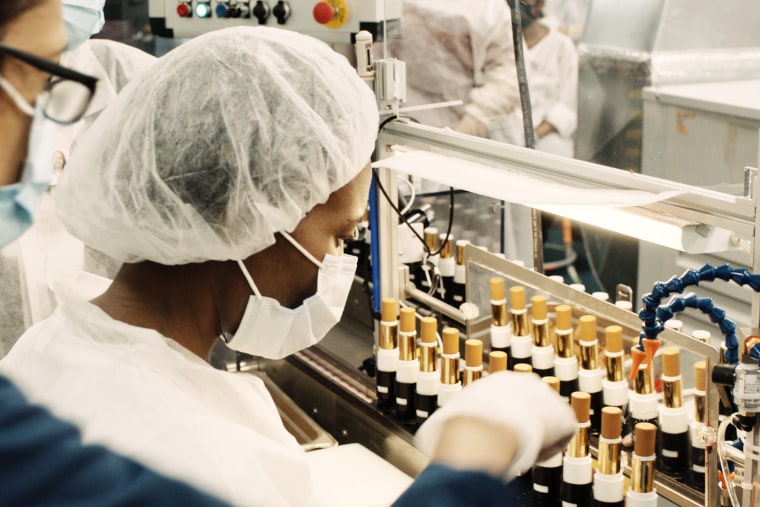 In the new documentary "The Beauty of Blackness," Grammy Award-winning singer and actor Kelly Rowland reveals a hidden struggle that affected her confidence onstage: finding makeup that matched her complexion.
"It's so unfortunate, because I remember talking to other models, like supermodels, who said they had the same situation," Rowland said in the documentary. "They would fix it up themselves — and here we are, 20 years later, and they're figuring it out, still."
"The Beauty of Blackness," now available on HBO Max, follows the cross-generational journey of Fashion Fair, one of the first Black-owned makeup lines. It follows co-owners Desiree Rogers and Cheryl Mayberry McKissack on their path of acquiring the brand, the challenges they experienced along the way and the impact Fashion Fair is making in the Black community.
When beauty pioneer Eunice Johnson launched her cosmetics line Fashion Fair in 1973, she created a new space for Black women in the industry. Johnson — also the wife of John H. Johnson, the founder of Jet and Ebony magazines — designed makeup specifically for women of darker skin tones who were often unable to find products to match their complexion.