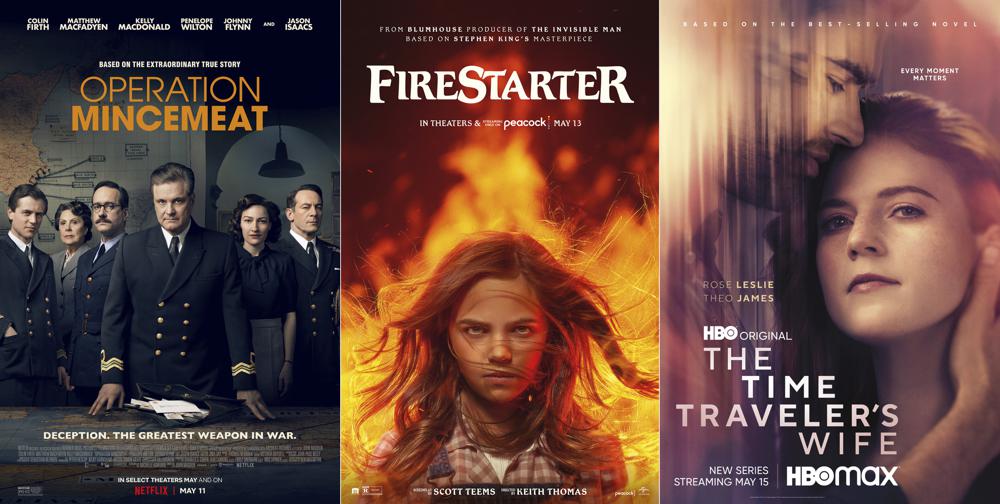 Here's a collection curated by The Associated Press' entertainment journalists of what's arriving on TV, streaming services and music platforms this week.
MOVIES
— Stephanie Conway is a popular high school senior in 2002, but a cheerleading accident puts her in a coma for 20 years in the new Netflix comedy "Senior Year," debuting Friday, May 13. After waking up at age 37 in 2022, Stephanie, played by Rebel Wilson, decides to re-enroll and finish out her high school career. Directed by Alex Hardcastle, a veteran of American sitcoms like "New Girl," "Parks and Recreation" and "The Mindy Project," senior year co-stars Sam Richardson, Alicia Silverstone, Chris Parnell and Angourie Rice as young Stephanie.
— Netflix is also offering up the period drama, "Operation Mincemeat" on Wednesday, based on a real operation in World War II in which British intelligence officers use a dead body dressed as an officer of the Royal Marines in an attempt to dupe the Axis powers and keep the Allied invasion of Sicily a secret. The film, directed by John Madden ("Shakespeare in Love") stars Colin Firth and Matthew Macfayden (both of whom, incedentally, have taken spins as Mr. Darcy) as well as Kelly Macdonald and Penelope Wilton.