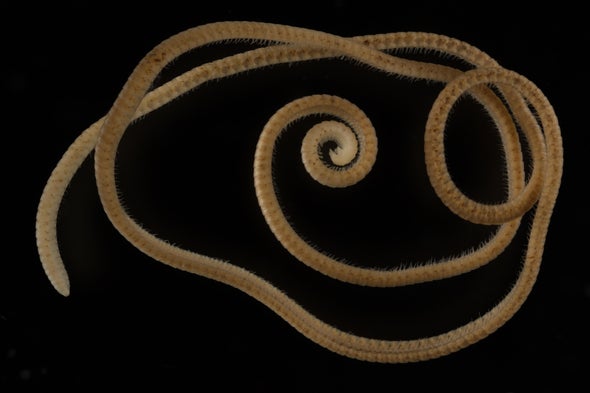 A newfound species of millipede has more legs than any other creature on the planet—a mind-boggling 1,300 of them. The leggy critters live deep below Earth's surface and are the only known millipedes to live up to their name.
"The word 'millipede' has always been a bit of a misnomer," said Paul Marek, an entomologist at Virginia Tech university and lead author of the study describing the newfound species. All other known millipedes Millipedes sport far fewer legs than their name implies, with many species having fewer than 100 legs. Until now, the record-holder was a species called Illacme plenipes, a deep-soil dweller known to have as many as 750 legs.
But the newfound species, Eumilipes persephone—named after Persephone, the daughter of Zeus who was taken by Hades to the underworld—is the leggiest known animal on the planet. One specimen Marek analyzed has 1,306 legs, which smashes the current record.
The new world record-holder is a pale, eyeless creature with a long, threadlike body that's nearly 100 times longer than it is wide.