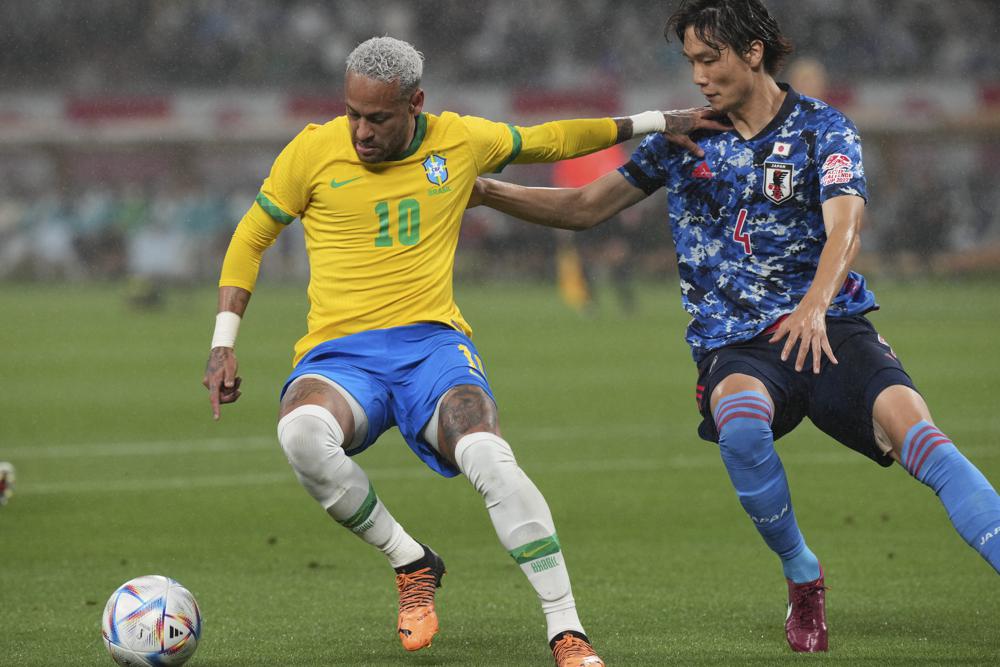 Brazil defeated Japan 1-0 in a friendly Monday thanks to a penalty by Neymar in the 77th minute after he was tripped in the box on a rainy night at Tokyo's new National Stadium.
It was Neymar's 74th goal for the national team, leaving him three short of matching the record held by Pele. He also scored two penalties last week in a 5-1 victory over South Korea as Brazil tested itself on an Asian tour against two teams who qualified for the World Cup.
Japan is now winless against Brazil in 13 matches (11 losses and 2 draws). Brazil also stretched its unbeaten run to 13 games. Its last loss came just under a year ago to Argentina in the Copa America final.
Defender Marquinhos knows Brazil was fortunate to get away with the narrow victory.
"We expected this to be a tougher match, but we also played better against South Korea," Marquinhos said. "We made some mistakes that gave them confidence. This is a good test against a team that is ready for the World Cup."