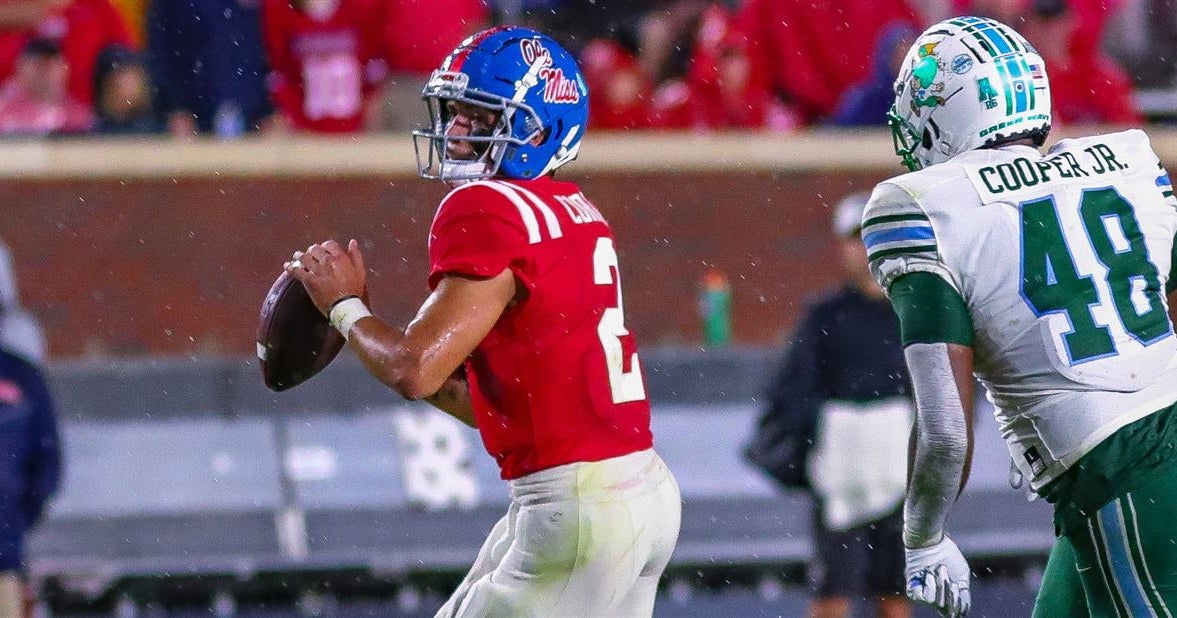 Through their first three games, the Ole Miss Rebels have been impressive, but has it been enough to justify them as College Football Playoff contenders? ESPN college football reporter Adam Rittenberg believes Ole Miss belongs in that group as SEC play begins.
In Week 3, the Rebels hammered Tulane, 61-21. In that game, early Heisman Trophy candidate Matt Corral threw for 335 yards and three touchdowns while also rushing for 68 yards and four scores. Ole Miss isn't just a one-trick pony on offense either. Against the Green Wave, the Rebels ran for a total of 372 yards.
Because of how well Ole Miss has played in its first three games, Rittenberg thinks it could be a top-three team in the conference. If that's the case, then the Rebels should be considered as dark horse contenders for the College Football Playoff. Of course, they'll have plenty of opportunities to prove themselves throughout the fall.
"The competition will get much tougher for Ole Miss, but it's possible the Rebels are the SEC's third-best CFP contender, behind Alabama and Georgia," writes Rittenberg.