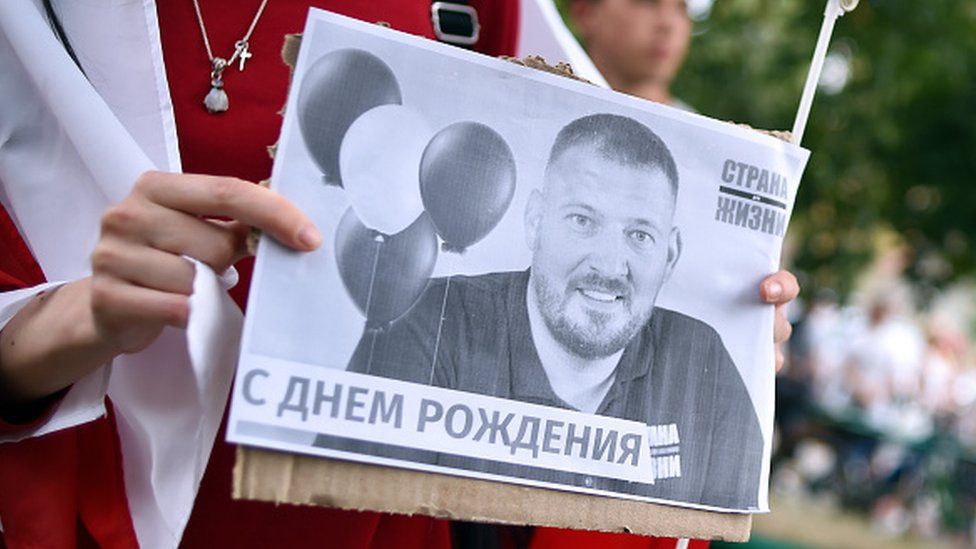 A Belarusian opposition leader who rallied mass protests against disputed leader Alexander Lukashenko has been jailed for 18 years.
Sergei Tikhanovsky was convicted of organising riots among other charges following a trial condemned as a sham.
He planned to challenge Mr Lukashenko in the 2020 presidential election, but was detained before the vote. His wife, Svetlana Tikhanovskaya, took on Mr Lukashenko, who claimed victory in the widely discredited poll.
She claimed victory herself in the August election but, fearing for her safety, was forced into exile with her children the next day.
On Tuesday, Ms Tikhanovskaya questioned the validity of the court that tried her husband and told the BBC his sentence amounted to "personal revenge" by Mr Lukashenko. The US and Germany also voiced outrage at the verdicts against Tikhanovsky and other opposition figures.
"While hiding the political prisoners in closed trials, he hopes to continue repressions in silence. But the whole world watches. We won't stop," Ms Tikhanovskaya wrote in a tweet.