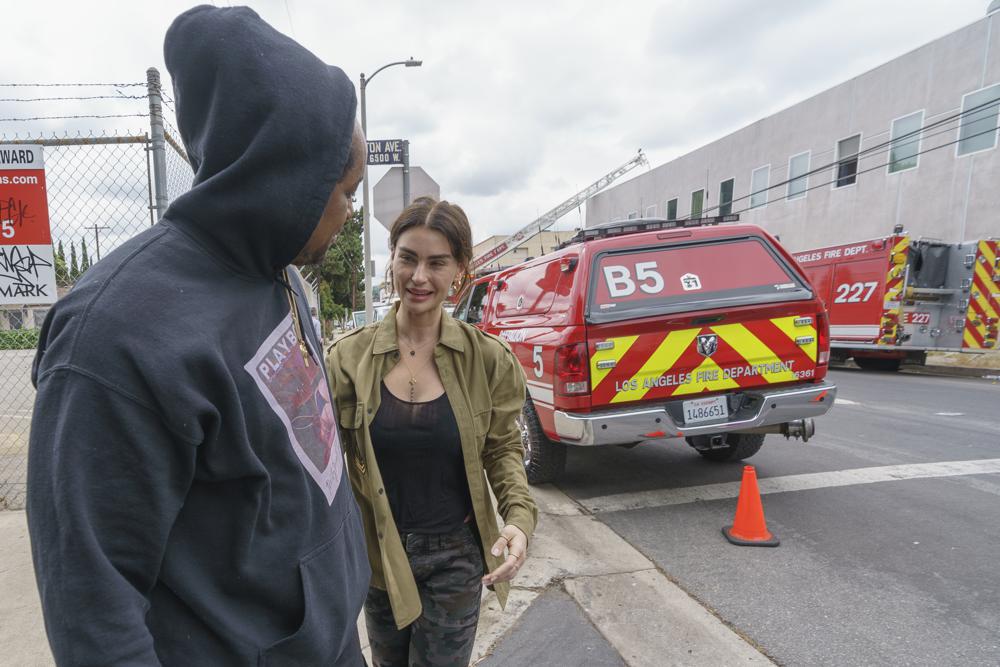 Ozzy and Sharon Osbourne's daughter Aimee was among those who escaped a Hollywood recording studio fire that killed a 26-year-old music producer, Sharon Osbourne and others who work in the space said.
Aimee Osbourne's producer also escaped the blaze that began late Thursday afternoon in the two story commercial building that houses several studios and music-making spaces. It took 78 firefighters more than 50 minutes to extinguish the flames, Los Angeles Fire Department spokesman Erik Scott said in a statement.
Two people reported respiratory symptoms related to smoke exposure and were evaluated at the scene, but both declined to be taken to a hospital, Scott said.
"Sadly, one person was found dead inside, as firefighters searched the structure," Scott said, adding that no firefighters were injured and the cause of the fire is under investigation.
Authorities had not released the identity of the person killed, but friends and others who worked in the building, including musician and record label owner Jamal Rajad Davis, identified him as 26-year-old Nathan Avery Edwards, who recorded, produced and mixed music under the name Avery Drift.