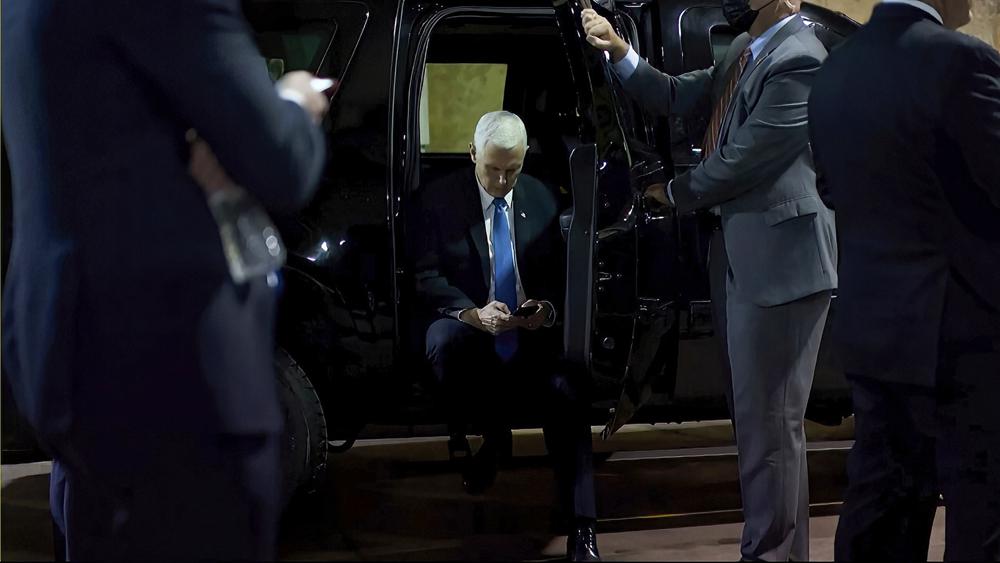 Donald Trump's extraordinary effort to overturn his 2020 election defeat came into ever-clearer focus Thursday, with testimony describing his pressuring Vice President Mike Pence in vulgar private taunts and public entreaties to stop the certification of Joe Biden's victory in the run-up to the Jan. 6 Capitol insurrection.
Trump's closest advisers viewed his last-ditch efforts to halt congressional certification of his loss as "nuts," "crazy" and even likely to incite riots if Pence followed through, witnesses revealed in stark testimony Thursday.
The panel revealed how Trump put his vice president in danger as Pence was presiding over a joint session of Congress on Jan. 6, 2021, when the defeated president sent his supporters to the Capitol to "fight like hell" over his false claims of a fraudulent election.
Rioters came within 40 feet of the place at the Capitol where Pence and others had been evacuated. Never-before-shown photos showed Pence and his team sheltering.