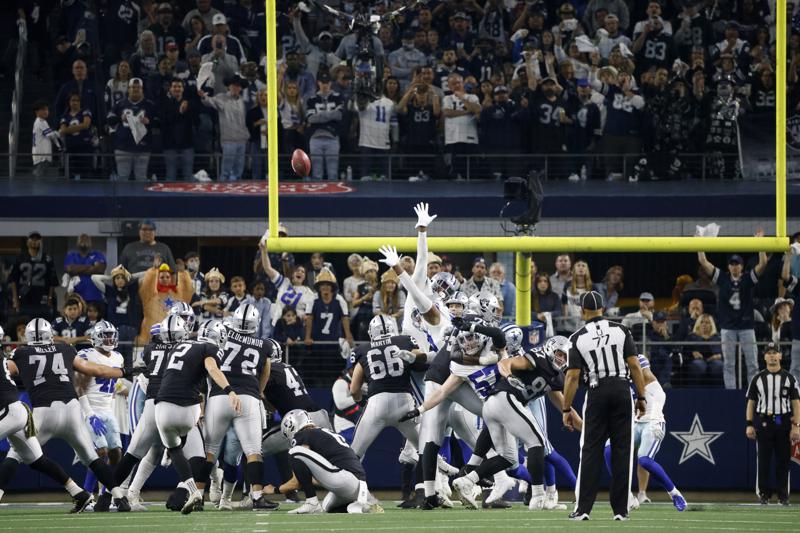 Derek Carr and the Las Vegas Raiders got the third-down help they needed from Dallas cornerback Anthony Brown.
Daniel Carlson kicked a 29-yard field goal in overtime after Brown's fourth pass-interference penalty kept the drive alive, and the Raiders ended a three-game losing streak by beating the Cowboys 36-33 on Thursday.
Carlson's career-best fifth field goal came after Brown was called for interference on Zay Jones on third-and-18. All four of Brown's interference penalties came on third-down incompletions.
"The penalties obviously helped," said Carr, whose 373 yards passing included a 56-yard touchdown to DeSean Jackson for the first points. "If they weren't holding, we probably would have hit those plays."
The Raiders had just two third-down conversions total the previous two games and were 3 of 13 in this one. But Brown topped that total all by himself.
"Just one of them days," Brown said. "I feel like I was in position for all of them, tried to turn my head. On some of them I did have my head turned. Just try to get better."
Both teams had season highs in penalties and yards. Dallas, the NFL leader in penalty yards coming in, had 14 for a franchise-record 166 yards and Las Vegas 14 for 110.