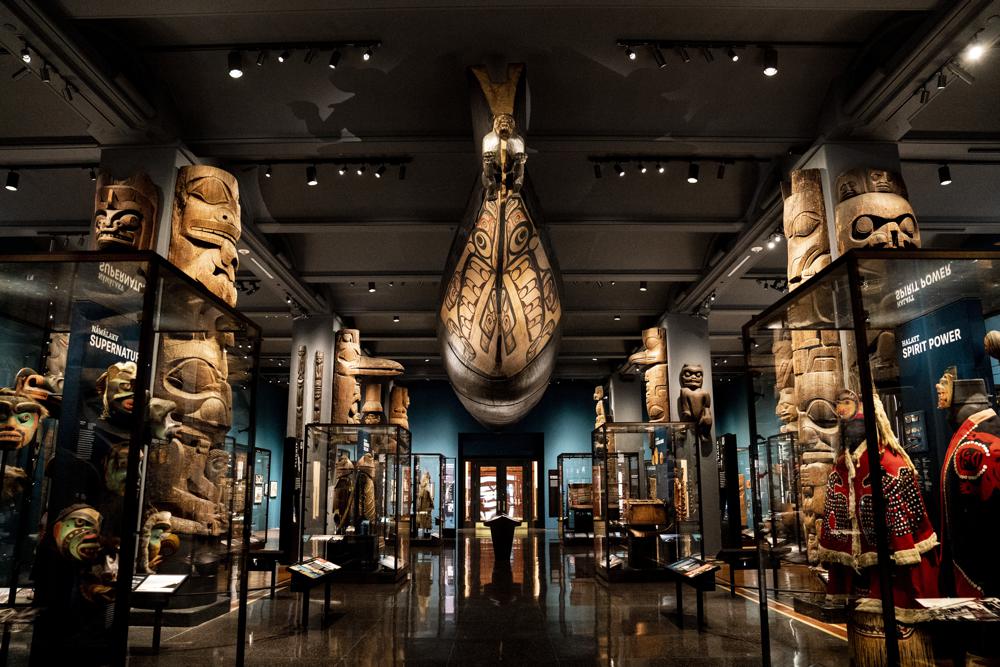 In his first visit to the American Museum of Natural History, Morgan Guerin had a list. Not of things he wanted to check out, though — a list of things that he hated.
It started with seeing certain regalia from his Musqueam Indian Band — sacred objects not intended for public display — in the museum's Northwest Coast Hall.
This wasn't just any visit. Guerin was there at the museum's invitation in 2017 for the start of a project to renovate the hall, incorporating Indigenous perspectives. For him and representatives of other Indigenous communities in the Pacific Northwest and western Canada, the 5-year, $19-million renovation of the Northwest Coast Hall, which reopened to the public Friday, was an opportunity to tell their stories themselves.
"Our people are very, very tired of being 'studied,' because the misconception of who we are has always been the outside community's downfall," he said. "We have always been here, ready to tell people who we are."