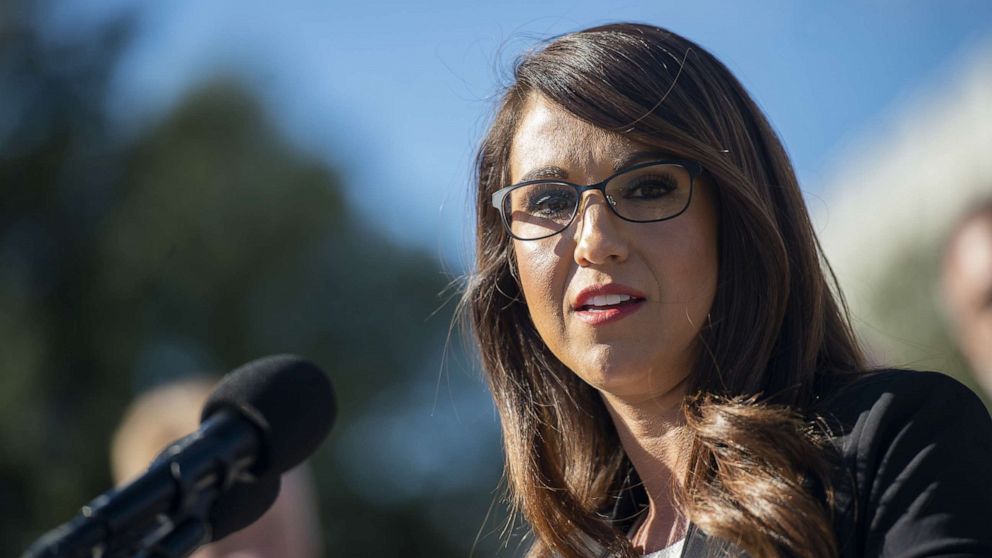 Rep. Lauren Boebert (R-Colorado) issued an apology on Friday for remarks she made that used anti-Muslim tropes to refer to Rep. Ilhan Omar, a Democratic representative from Minnesota and one of only three Muslim members of Congress.
Later on Friday, Omar sent a tweet calling for House leadership to take "appropriate action."
Omar added that "normalizing this bigotry not only endangers my life but the lives of all Muslims."
In an undated video that went viral on Thursday, Boebert said that she was getting into an elevator with one of her staffers when a Capitol police officer rushed over to the elevator with "fret [sic] all over his face," trying to open the door as it was closing.
She then claimed that, upon seeing Omar to her left, she said: "Well, she doesn't have a backpack. We should be fine," implying that Omar could have been carrying explosives in a backpack — an anti-Muslim trope.
Boebert also called Omar a part of a so-called "jihad squad" twice in the video.