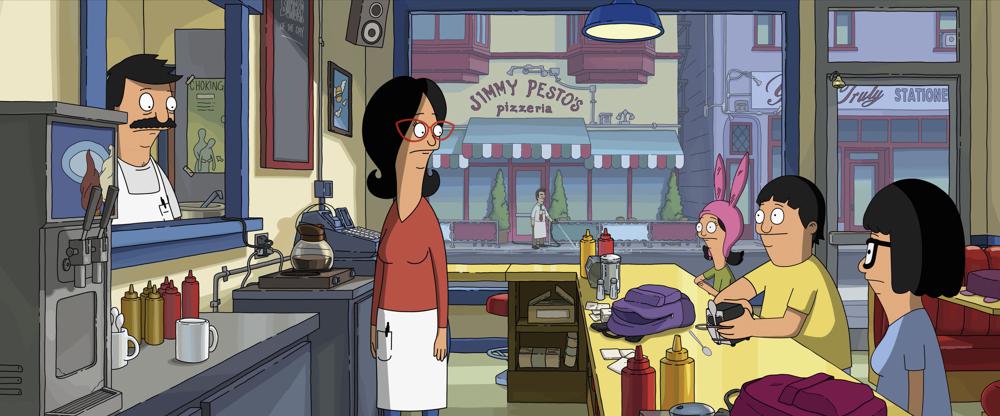 Fans of "Bob's Burgers" will find a lot to savor in the long-awaited big screen adaptation of the Fox comedy about the oddball Belcher family. " The Bob's Burgers Movie " feels very much like the quirky show — just on a supersized scale, which is all it needed to be.
It's almost summertime in this unnamed place that feels like any number of browbeaten beach towns on the New Jersey coast. For the Belcher kids, that means endless possibilities. The oldest daughter Tina (Dan Mintz) is dreaming about summer boyfriends. Gene (Eugene Mirman) is getting a band together (his instrument is a napkin holder and spoons held together by a few rubber bands) and hoping for a big gig at the nearby boardwalk. And Louise (Kristen Schaal) is trying to prove to her classmates (and herself) that despite her hot pink bunny eared hat, she is NOT a baby.
Their parents, meanwhile, have more dire concerns: The bank is threatening to repossess their kitchen equipment if they don't pay back a loan. Bob's (H. Jon Benjamin) bribery burger (which he made special for the bank employee with an extra egg and everything) doesn't work. And he and his wife Linda (John Roberts) have to scramble to make a payment in two weeks.