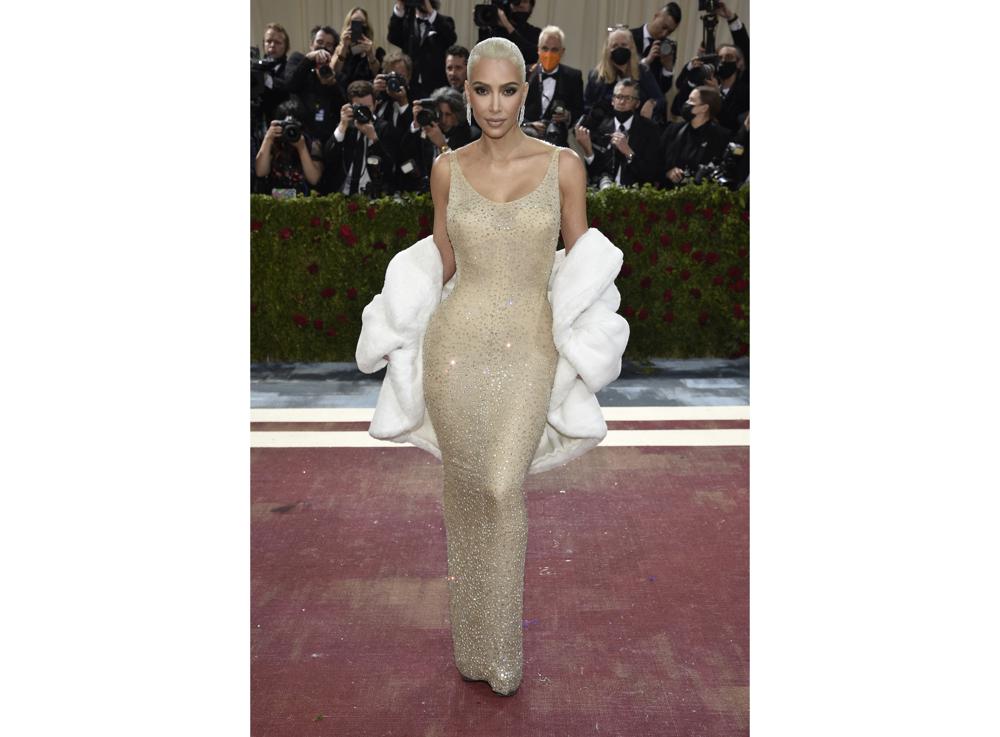 Ripley's Believe It or Not! on Thursday denied claims that Kim Kardashian's wearing of the iconic Marilyn Monroe "Happy Birthday" dress left it with new damage.
ChadMichael Morrisette, who owns a mannequin supply company and once handled the skintight sparkler briefly worn by Kardashian at the Met Gala, said he spotted fresh damage to the crystal-covered garment when he popped in for a look at a Ripley's Los Angeles location.
Morrisette shared photos taken on June 12 of the 60-year-old dress with a friend and fellow Monroe collector, who caused a stir earlier this week when he posted before and after shots on social media.
"It makes me sad. I ran out in tears," Morrisette told The Associated Press.
Kardashian changed into a replica after climbing the Grand Staircase of the Metropolitan Museum of Art on May 2. She wore the nude-colored dress for just a few minutes. Ripley's purchased the dress for $4.8 million in 2016 at an auction. Morrisette said he was hired to stage Monroe memorabilia that included the look Monroe wore in 1962 to serenade then-President John F. Kennedy for his 45th birthday.