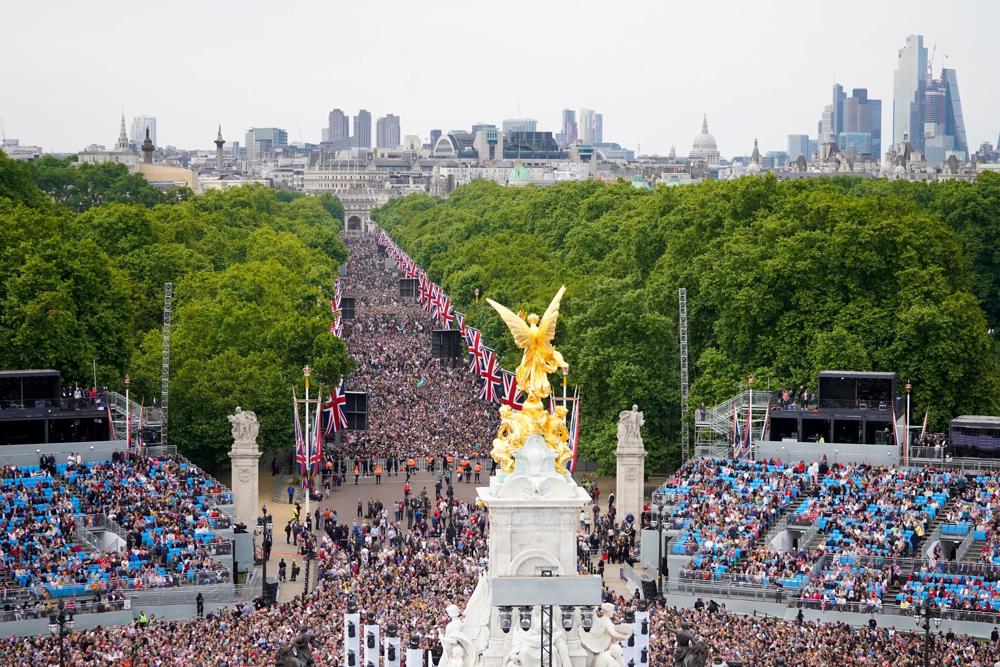 Queen Elizabeth II may have to miss a star-studded London concert in her honor Saturday, but she brought the house down when she appeared in a surprise video recorded with another British national treasure: Paddington Bear.
The 96-year-old monarch revealed she shared Paddington's love of marmalade sandwiches in a comedy skit that was shown to open a Platinum Jubilee concert outside Buckingham Palace, delighting thousands who gathered for the third day of festivities marking her 70 years on the throne.
Rock band Queen and Adam Lambert kicked off the open-air show outside the palace, followed by performances from Duran Duran, Rod Stewart and opera singer Andrea Bocelli. Diana Ross will close the show with her first U.K. live performance in 15 years.
Prince Charles and Prince William, the queen's son and grandson, will address a live audience of 22,000 and millions more watching on television.