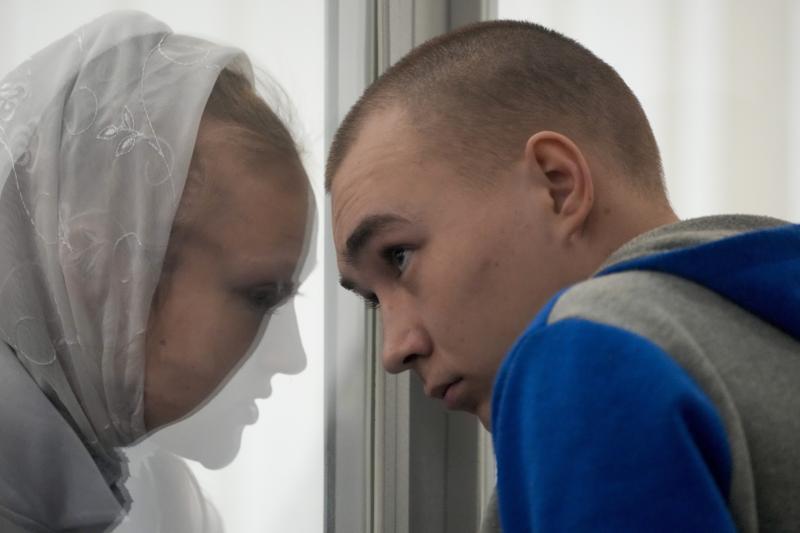 A captured Russian soldier who pleaded guilty to killing a civilian was sentenced by a Ukrainian court Monday to life in prison — the maximum — amid signs the Kremlin may, in turn, put on trial some of the fighters who surrendered at Mariupol's steelworks.
Meanwhile, in a rare public expression of opposition to the war from the ranks of the Russian elite, a veteran Kremlin diplomat resigned and sent a scathing letter to foreign colleagues in which he said of the invasion, "Never have I been so ashamed of my country as on Feb. 24."
Also, Ukrainian President Volodymyr Zelenskyy called for "maximum" sanctions against Russia in a video address to world leaders and executives at the World Economic Forum in Davos, Switzerland. He also revealed one of the deadliest single strikes of the war, a missile attack on a village near Kyiv that killed almost 90 people.
And on the battlefield, heavy fighting raged in the Donbas in the east, where Moscow's forces have stepped up their bombardment.