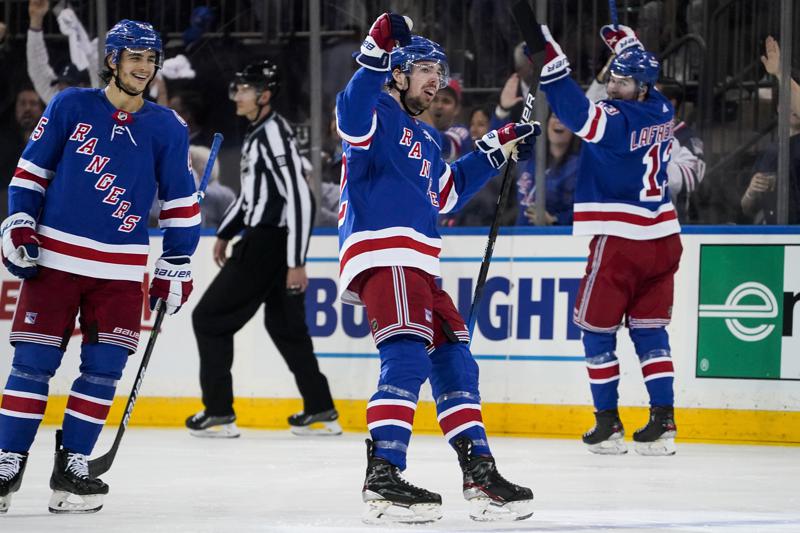 The New York Rangers got off to a strong start and didn't need a comeback to win another elimination game.
One more like this — but on the road — and they'll be heading to the Eastern Conference finals.
Igor Shesterkin stopped 37 shots and became the fifth goalie in NHL history to have two assists in a playoff game, and the Rangers beat the Carolina Hurricanes 5-2 on Saturday night to force a deciding Game 7 in their second-round series.
"He made some real key saves for us," Rangers coach Gerard Gallant said. "Obviously the two assists are huge, but I think he was trying to get three there in the third when he passed it up the middle. He's outstanding. He's been like that all year for us."
Tyler Motte and Mika Zibanejad scored in the first period, Filip Chytil had two goals in the second, and Artemi Panarin tallied in the third period to help New York win its fourth straight elimination game, including Games 5, 6, and 7 in the first round against Pittsburgh. They had to rally from a deficit in each of those games.