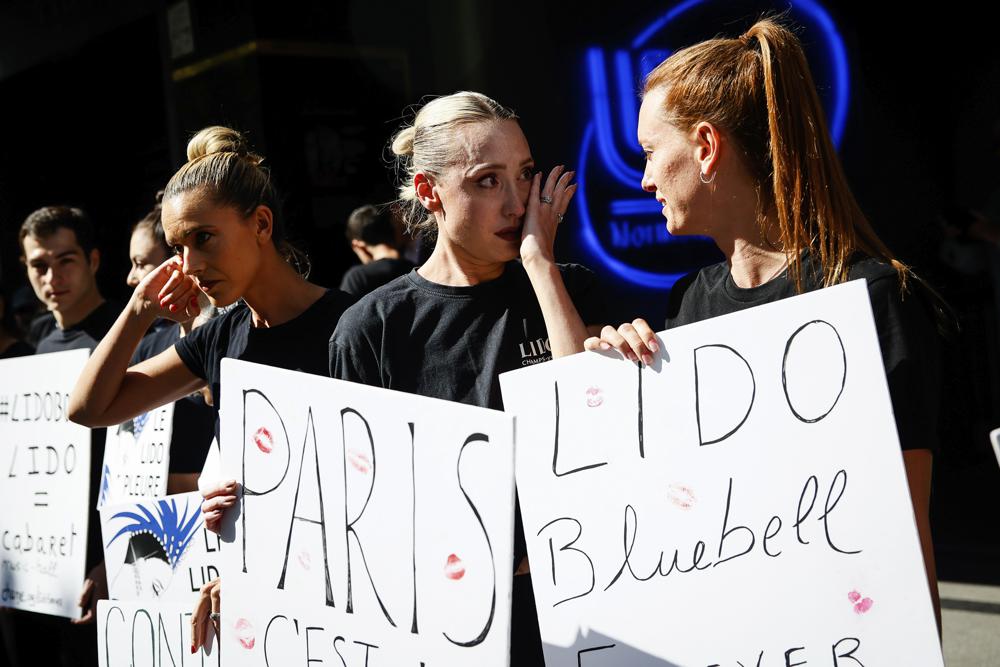 It's the end of an era for the famed Lido cabaret on Paris' Champs-Elysees.
Amid financial troubles and changing times, the venue's new corporate owner is ditching most of the Lido's staff and its high-kicking, high-glamour dance shows — which date back decades and inspired copycats from Las Vegas to Beirut — in favor of more modest musical revues.
Dressed all in black, dancers staged a protest Saturday on the broad sidewalk in front of the Lido — and then performed a dance routine to a cheering crowd, kicking their long legs high to a traditional cabaret song.
They handed out leaflets to passers-by on the Champs-Elysees Avenue, who lamented the Lido's fate and warmly applauded the performance. Dancers from the Moulin Rouge came to support Lido staff, and notably its historic Bluebell Girls dance troupe.
Dancer Hillary Van Moorleghem called the protest an expression of the whole staff's sadness and disappointment, and described the cabaret shows as part of France's cultural heritage.