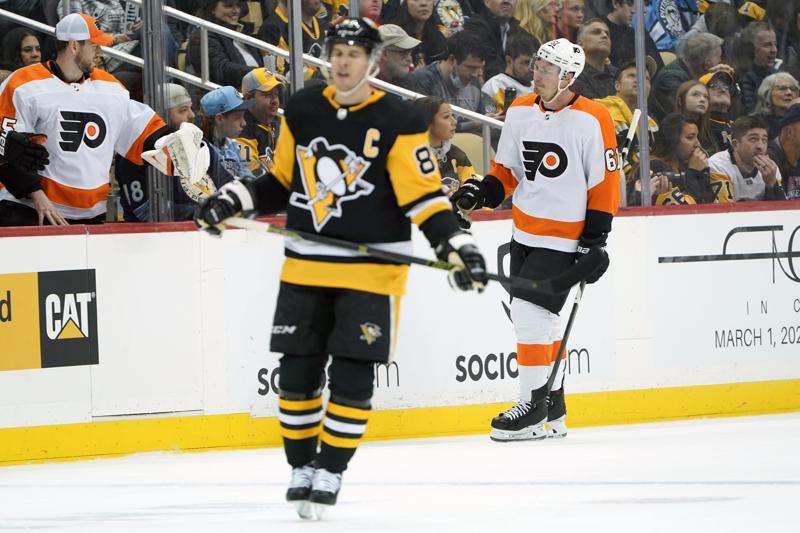 Sidney Crosby felt the pressure. He always does. The Pittsburgh Penguins star could sense it as he crept closer and closer to 500 career goals.
In typical Crosby fashion, his concern wasn't so much about his pursuit of a milestone only 45 other players in NHL history have reached, but how much it would inconvenience everyone else.
His parents, Troy and Trina, lived out of a suitcase while crisscrossing the Northeast in recent weeks in an effort to be on hand whenever their only son reached rarefied air. His teammates nearly tripped over themselves at times in an effort to force-feed him the puck.
Mentor and Hall of Famer Mario Lemieux put together a videotaped congratulatory message for a moment that seemed uncertain a decade ago when the lingering effects of a concussion cost the game's best player the better part of two seasons and clouded his futurre.