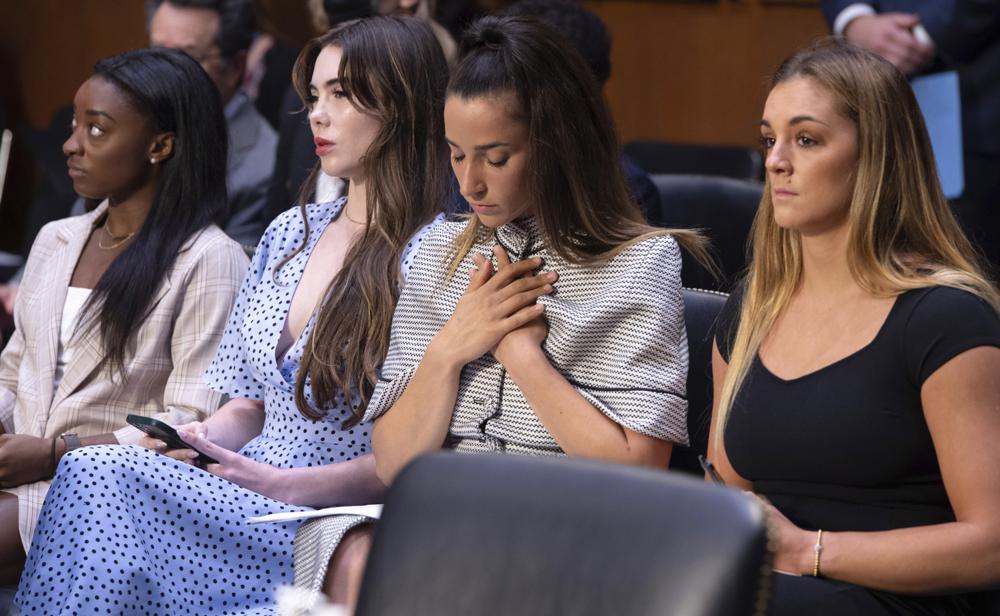 Olympic gold medalist Simone Biles and dozens of other women who say they were sexually assaulted by Larry Nassar are seeking more than $1 billion from the FBI for failing to stop the sports doctor when the agency first received allegations against him, lawyers said Wednesday.
There's no dispute that FBI agents in 2015 knew that Nassar was accused of assaulting gymnasts, but they failed to act, leaving him free to continue to target young women and girls for more than a year. He pleaded guilty in 2017 and is serving decades in prison.
"It is time for the FBI to be held accountable," said Maggie Nichols, a national champion gymnast at Oklahoma in 2017-19.
Under federal law, a government agency has six months to respond to the tort claims filed Wednesday. Lawsuits could follow, depending on the FBI's response.
White noted the 2018 massacre at Florida's Marjory Stoneman Douglas High School. The FBI received a tip about five weeks before 17 people were killed at the school, but the tip was never forwarded to the FBI's South Florida office. The government agreed to pay $127.5 million to families of those killed or injured.