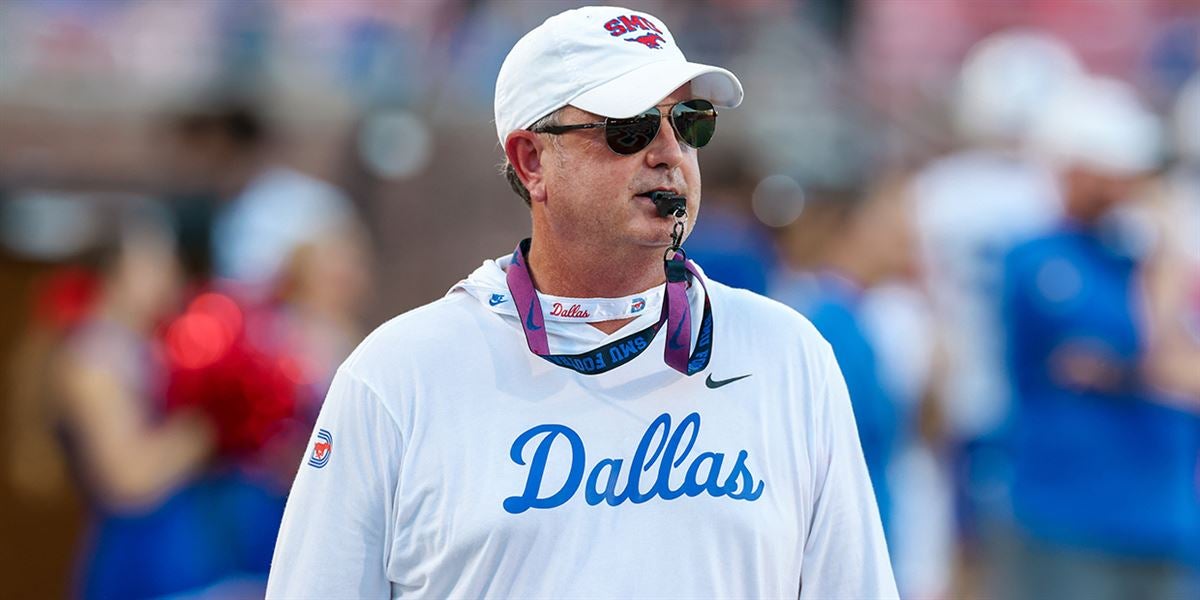 SMU's Sonny Dykes is the frontrunner to be TCU's next head coach, multiple sources tell 247Sports' Blake Brockermeyer, Jeremy Clark, Billy Embody and Chris Hummer.
Dykes has contract offers in front of him from both TCU and SMU with each deal valued at over $4 million a year, per sources. Indications are TCU would like to name its next head coach Sunday, Nov. 28, and hold a press conference announcing the hire Monday. SMU's regular season finale is Saturday against Tulsa.
The 52-year-old Dykes has long been considered among the favorites for TCU's opening and sources say the Horned Frogs' search has narrowed on Dykes.
Dykes is 30-17 in his Mustangs career. After finishing 5-7 in Year 1, Dykes is 25-9 the last three years, a stretch that's seen SMU ranked in the AP Poll each season. That hadn't happened in Dallas since the 1980s.
Dykes came to SMU after spending one year in Fort Worth as an analyst on Gary Patterson's 2017 TCU staff. TCU parted ways with Patterson on Oct. 31 after 21 years as the program's head coach.
A native Texan and the son of famed Texas Tech head coach Spike Dykes, Sonny has made previous head coaching stops at Louisiana Tech (2010-12) and California (2013-16). Known for his offensive play calling and quarterback development, Dykes has worked with players such as Jared Goff in his head coaching career.