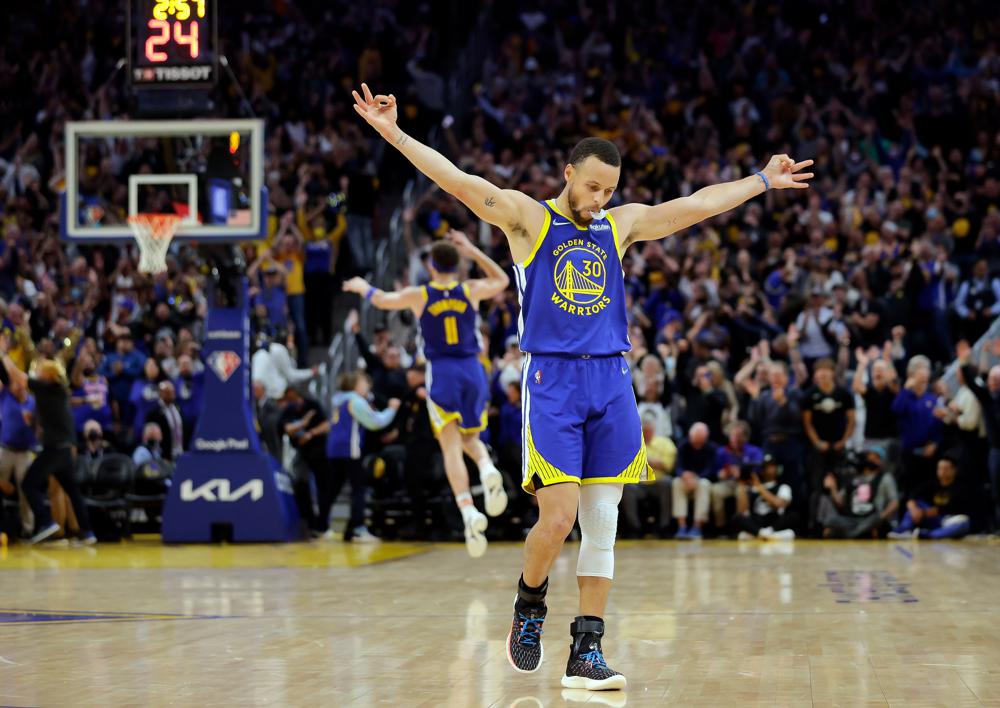 Stephen Curry, Klay Thompson and Draymond Green are cherishing this playoff run a little more given they spent the past two years watching the postseason instead of their familiar position chasing championships.
Now, with those experienced faces and a cast of new stars, the Warriors are headed to another Western Conference Finals and need just four more wins to give themselves a title chance again.
They will lean on the experience of Curry, Green, Thompson and Kevon Looney having been here so many times already.
"It's unbelievable knowing what we've been through these last two years and six of the last eight we have an opportunity to play for the finals," said Curry, who took his team to five straight finals from 2015-19. "I think me, Draymond, Klay, Loon, we've been in this position before. We understand the emotions, the adrenaline, how much you want it, how hard it is. … Never take it for granted and understand this is what it's all about, and then for us to have another opportunity to get four more wins and play for a trophy, that's special."