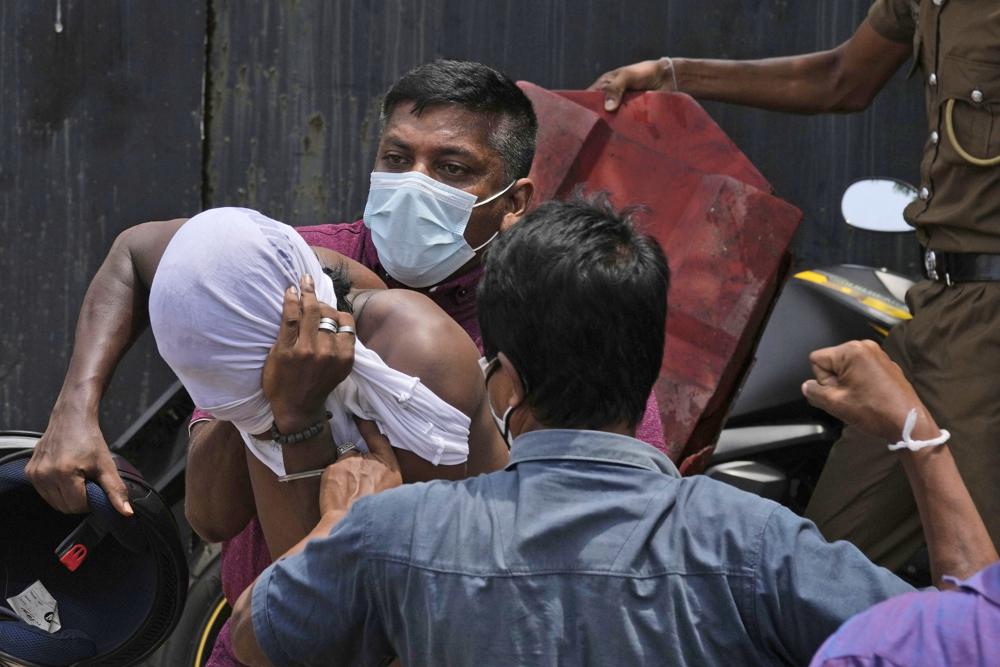 Sri Lanka's prime minister resigned Monday following weeks of protests demanding that he and his brother, the country's president, step down for dragging the nation into its worst economic crisis in decades.
Prime Minister Mahinda Rajapaksa said on Twitter that he submitted his resignation to President Gotabaya Rajapaksa, a move that followed a violent attack by government supporters on the protesters, prompting authorities to deploy armed troops in the capital, Colombo.
Four people, including a ruling party lawmaker, died in Monday's violence, police spokesman Nihal Thalduwa told the Associated Press. President Rajapaksa imposed a countrywide curfew Monday evening lasting until Wednesday morning.
For more than a month, protests have spread across the country, drawing people across ethnicities, religions and class. For the first time middle-class Sri Lankans also took to the streets in large numbers, marking a dramatic revolt by many former Rajapaksa supporters, some of whom have spent weeks protesting outside the president's office.