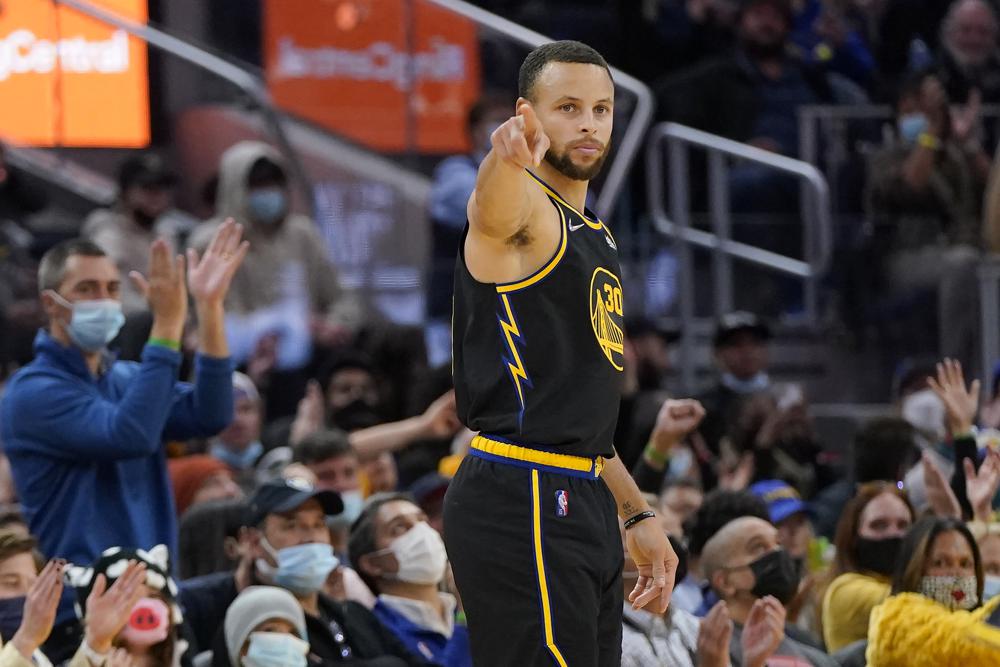 Sure, Stephen Curry would have loved to set the career 3-pointer record at home, even if it would have been one heck of a feat.
He tried mightily to do it.
Curry scored 22 points and moved within nine 3s of tying Ray Allen's record, and the Golden State Warriors held off the injury-depleted Portland Trail Blazers for a 104-94 win Wednesday night.
"To make that many 3s in one game obviously has never been done before, so it was just a routine night," coach Steve Kerr said of the 16 Curry needed coming into the game to top Allen. "He made six, which is nothing for him. I don't think I ever did that in my entire career one time."
The reigning NBA scoring champion shot 6 of 17 from beyond the arc, missing his initial four 3-point tries before connecting at the 5:55 mark of the first quarter. Curry went 4 of 12 in the first half on 3s as Golden State held a 47-45 edge at the break.