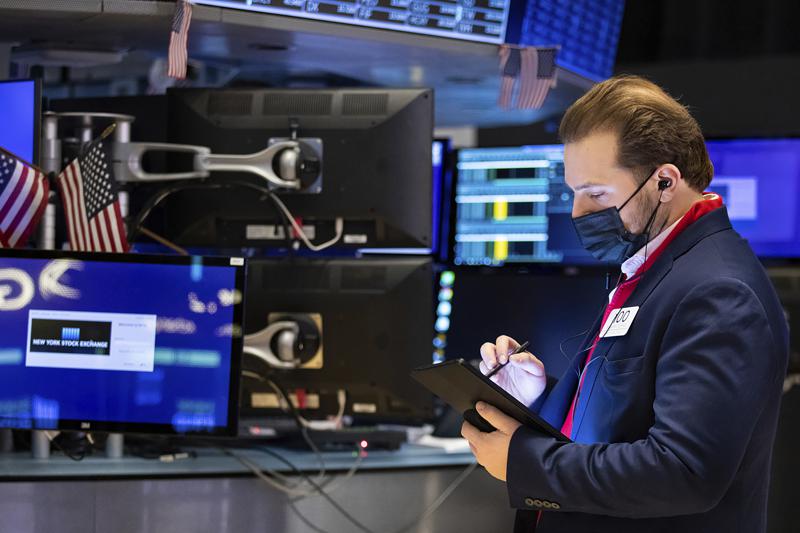 Stocks rose in afternoon trading on Wall Street Friday, trimming losses for some of the major indexes this week.
The S&P 500 rose 1.3% as of 3:20 p.m. Eastern. The gains come late in a week where investors had been monitoring the index for what market watchers call a "correction", which is when an index sheds more than 10% of its value from a record high. The index is now 8.6% below the latest record reached on Jan. 3.
The Nasdaq rose 1.9% as technology stocks rallied, led by Apple. Apple shares rose 5.8% after reporting strong financial results. Microsoft rose 1.3%.
The Dow Jones Industrial Average rose 293 points, or 0.8%, to 34,455 and is now in the green for the week after three weeks of losses.
Bond yields edged lower. The yield on the 10-year Treasury fell to 1.77% from 1.81% late Thursday.
The S&P 500 is still on track for its fourth weekly loss in a row and the Nasdaq is headed for its fifth straight weekly loss. Broad weekly losses like this haven't hit the market since September 2020.