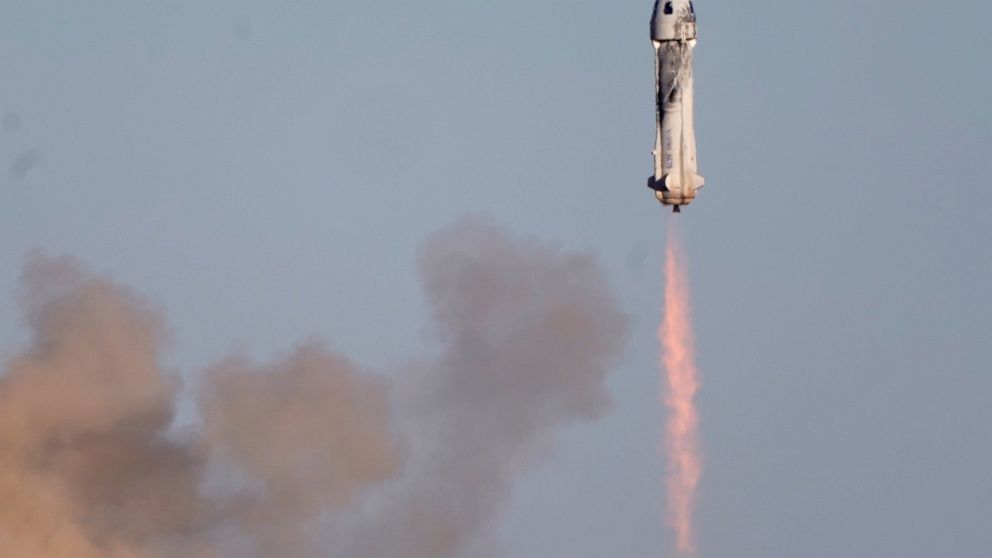 Football star and TV celebrity Michael Strahan caught a ride to space with Jeff Bezos' rocket-launching company Saturday, sharing the trip with the daughter of America's first astronaut.
"TOUCHDOWN has a new meaning now!!!" he tweeted after landing.
Blue Origin's New Shepard rocket blasted off from West Texas, sending the capsule on a 10-minute flight with the two VIP guests and four paying customers. Their automated capsule soared to an altitude of 66 miles (106 kilometers), providing a few minutes of weightlessness before parachuting into the desert. The booster also came back to land successfully.
It was five minutes and 50 miles (187 kilometers) shorter than Alan Shepard's Mercury flight from Florida's Cape Canaveral on May 5, 1961. His eldest daughter, Laura Shepard Churchley, took along a tiny piece of his Freedom 7 capsule as well as mementos from his Apollo 14 moonshot. She also packed some golf balls; her dad hit a couple on the lunar surface.