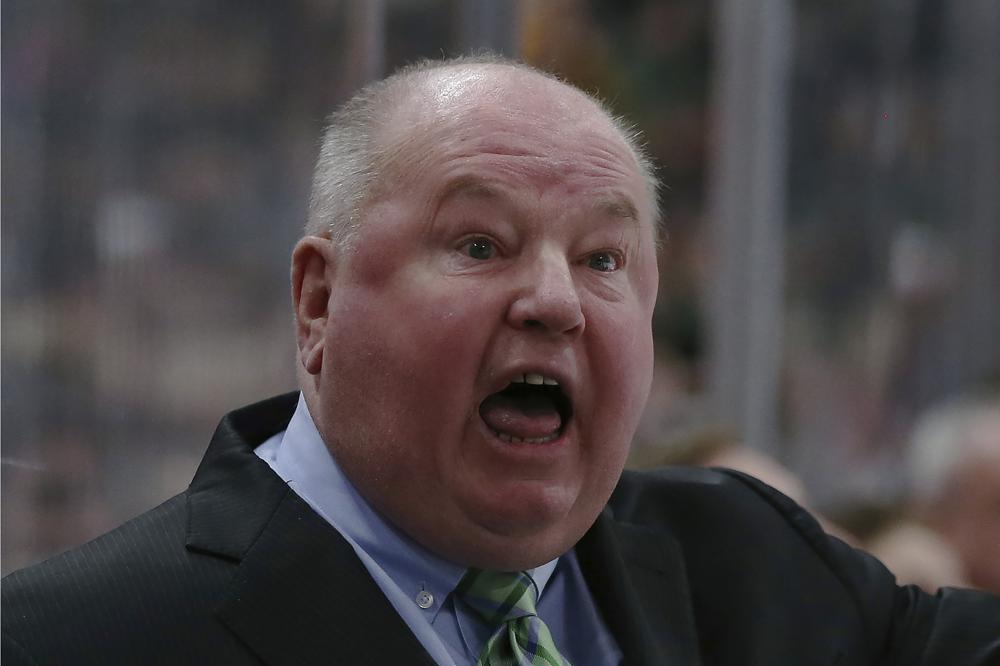 The Vancouver Canucks named veteran Bruce Boudreau coach following a leadership purge late Sunday night in which three executives and head coach Travis Green were let go.
The Canucks, in a statement, said general manager Jim Benning was fired and assistant manager Jim Weisbrod, Green and assistant coach Nolan Baumgartner were also relieved of their duties.
The Canucks said the search for new hockey operations leadership "has begun."
Boudreau, former coach of the Washington Capitals, Anaheim Ducks and Minnesota Wild, is the 20th head coach in Canucks history. Scott Walker was named assistant coach to Boudreau.
"I am excited to add Bruce Boudreau as our new head coach, and Scott as assistant," Canucks owner Francesco Aquilini said in a statement. "Bruce is one of the most experienced coaches in the NHL, with nearly 1,000 games behind the bench and a successful track record working with some of the game's best talent. Scott is a young coach with an excellent reputation who will fit in very well with our group."