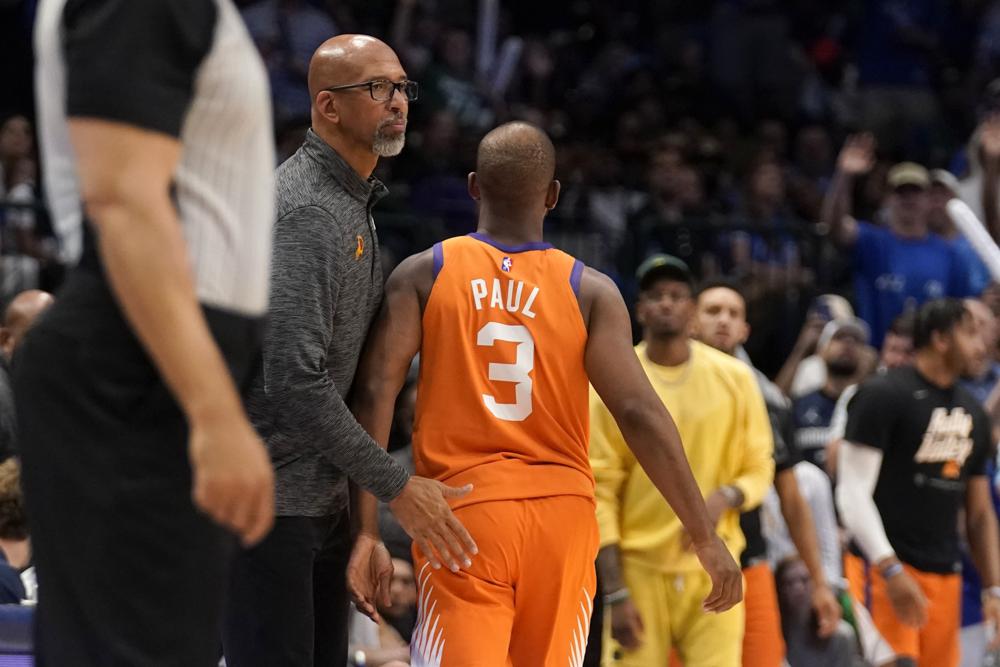 Phoenix Suns coach Monty Williams said the NBA should consider having a special section in the stands reserved for the families of visiting teams in the wake of Chris Paul's family being harassed during Sunday's playoff game in Dallas.
The incident happened during Game 4 of the Western Conference semifinals between the Dallas Mavericks and Suns.
ESPN reported that members of Paul's family had been harassed by fans and that some in the crowd made physical contact with them. The Mavericks said the fan was ejected.
"It's a hard one, because it's happening more and more," Williams said Monday at Suns practice. "The situations are getting to a place now where I really feel like families, who are there to support their loved ones, need to be protected a bit more. Whether or not we have to give these people a section, a suite, something has to be done.
"Because we can't wait for it to get to a level or two higher, before we do what we need to do. Yesterday was unnecessary."