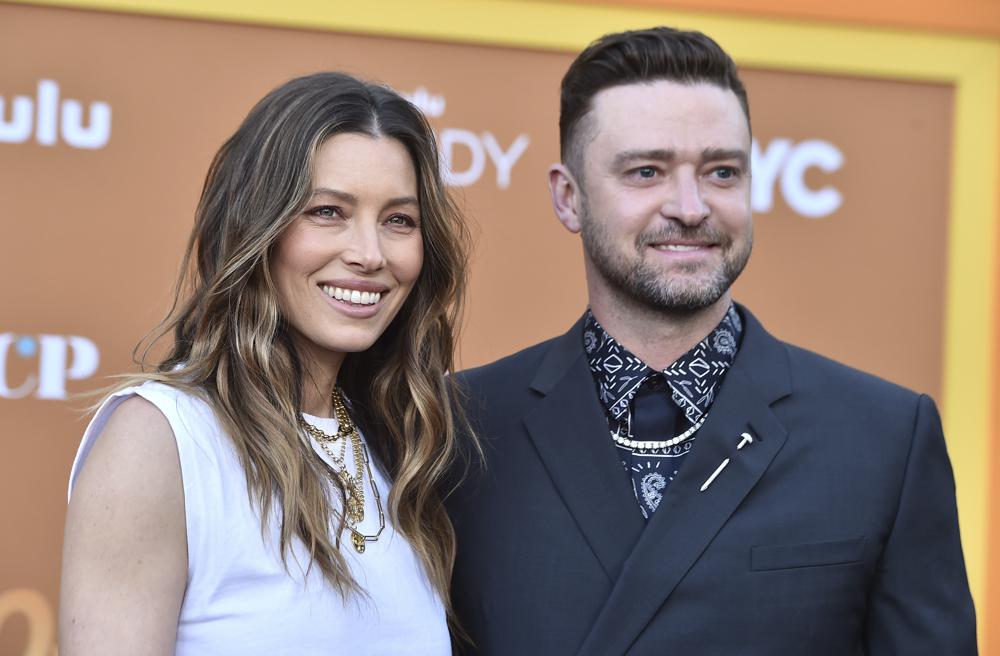 Viewers tuning in to Thursday's episode of "Candy," starring Jessica Biel, may recognize a familiar face: Biel's husband Justin Timberlake.
The musician and actor portrays a deputy who investigates the murder the show is centered around.
Biel, a co-executive producer on the project, says Timberlake first approached her producing partner, Michelle Purple, about wanting to be involved.
"They sort of had this whole plan. I didn't even know about at first. And then I thought he was kidding. And then he said, 'No, for real, I want to do this.' And then it was off to the races. He was getting a wig fitting, it was so fun and was such a good surprise."
Biel admits to being worried at first about whether their dynamic would "translate at work" but that quickly went away.
"I actually felt total peace when he was around. Like, I knew he was going to hold that sort of safe space for me to work in the way I needed to and be non-judgmental and open and free. And he gave me the freedom to improvise, which he's so good at and I'm less comfortable with."