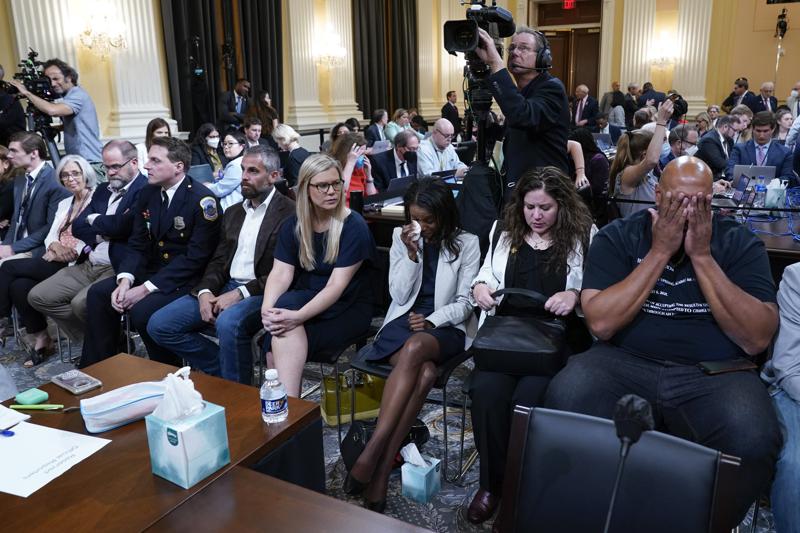 An injured officer who slipped in blood and spoke of "carnage." Video of a huge, violent mob pushing through the U.S. Capitol. Former President Donald Trump's allies and family members acknowledging his lies.
House investigators worked to lay out a devastating case Thursday in the first of a series of June hearings examining the Jan. 6, 2021, insurrection at the Capitol. The House panel probing the attack showed violent video of the siege and showed clips of testimony examining the weeks beforehand in which Trump pushed falsehoods about widespread fraud in the election he lost.
While the basics of the attack on the Capitol are well known, the committee is trying to tell the story of how it happened, and how to prevent it from ever happening again, for history. The made-for-TV hearings — including video of police officers being brutally beaten and right-wing extremists leading the crowds into the Capitol — come as some have tried to downplay the violence.
"We can't sweep what happened under the rug," said Rep. Bennie Thompson, the chairman of the panel, as he opened the hearing. "The American people deserve answers."