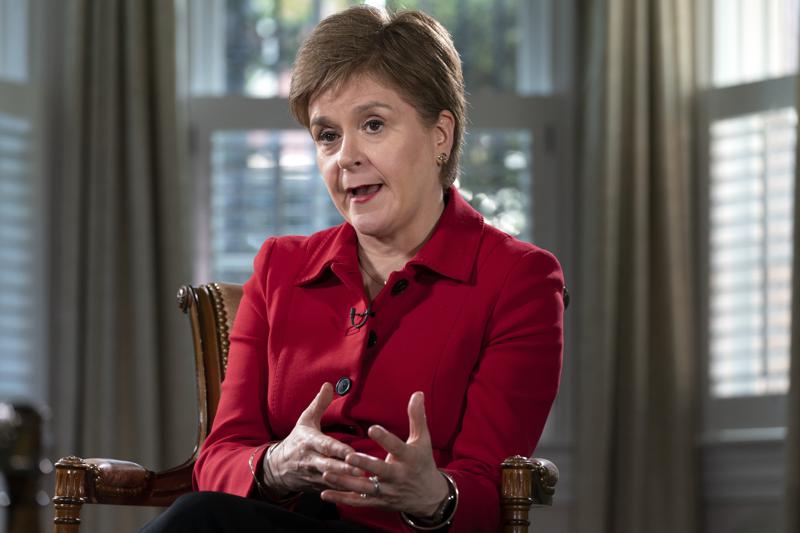 The European crisis wrought by Russia's war in Ukraine makes Scotland's independence drive more important and demands that Scotland play its "full part" in ensuring stability and security in Europe as an eventual member of NATO, Scottish leader Nicola Sturgeon said in an interview Tuesday.
Sturgeon, speaking to The Associated Press, also warned that Scotland's desired move away from its role in climate-damaging North Sea oil and gas production will be challenging even if and when independence gives the Scots more direct say over North Sea wells.
And she said she believed there was "overwhelming support" in Scotland to become a fully independent nation and join NATO.
"Because Scotland's geographic position, in a key part of the North Atlantic, means that would be essential for our security," Sturgeon told the AP. "The principal way that Scotland would contribute for the wider security of the region" would be as a possible future NATO member, she said.