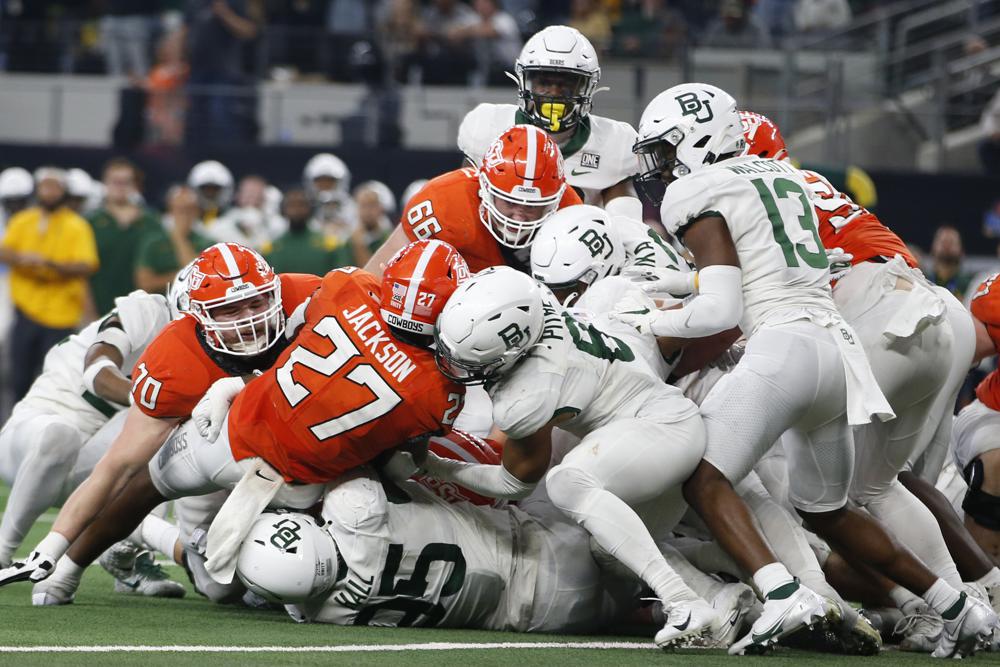 The Latest from the College Football Playoff announcement and bowl selection day (all times Eastern):
2:50 p.m.
No. 5 Notre Dame will face No. 9 Oklahoma State in the Fiesta Bowl in a matchup of two teams that just missed the College Football Playoff.
The Fighting Irish (11-1) finished fifth in the final CFP rankings after coach Brian Kelly left for LSU last week. Defensive coordinator Marcus Freeman was promoted to head coach on Friday.
The Cowboys (11-2) came up inches short of a possible CFP berth when Dezmon Jackson was stopped just short of the end zone pylon in the final seconds of a 21-16 loss to Baylor in the Big 12 championship game.
Oklahoma State finished ninth in the final CFP rankings.
Utah will face Ohio State in the 108th edition of the Rose Bowl.
The Utes will be making their first appearance in the Granddaddy of Them All on Jan. 1 after their 38-10 victory over Oregon in the Pac-12 championship game. Utah (10-3) started the season dropping two of its first three games before winning nine of their last 10 games. Three of those victories came against Top 25 teams.