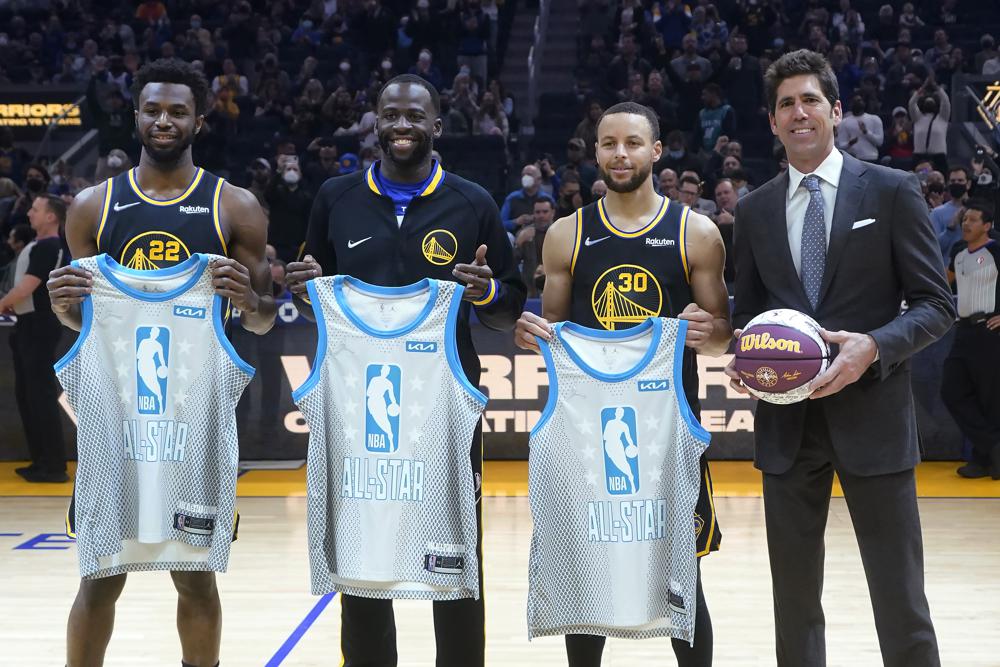 The NBA's All-Star weekend is about fashion and fun, Saturday night slams and celebrating the very best in the game today.
This year, it's just as much about the stars of yesterday.
The league is honoring its 75th anniversary team during Sunday's game, just as it celebrated 50 years when it last brought All-Star weekend to Cleveland in 1997. Michael Jordan had the first triple-double in All-Star Game history that night and Kobe Bryant won the slam dunk contest as a rookie the night before, but it was the halftime ceremony that provided one of the most moving memories in the event's history.
"I remember 25 years ago watching those guys get those leather jackets and stand on top of that podium. I thought that was an unbelievable moment," LeBron James said on TNT after drafting his team that will play against the team picked by Kevin Durant in the game.