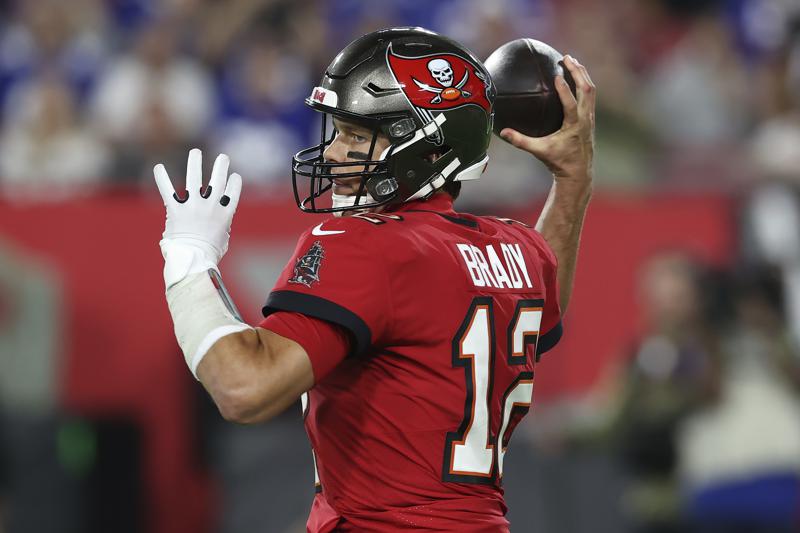 Tom Brady stepped up in the pocket to scramble, high-stepped a tackler, slid hard for a first down and got up pumping his arm and screaming.
That's one way to erase the taste of losing.
Brady threw for 307 yards and two touchdowns and the Tampa Bay Buccaneers beat the New York Giants 30-10 on Monday night.
The Super Bowl champion Buccaneers (7-3) snapped a two-game skid as Brady avoided dropping three in a row for the first time since 2002.
"We're at a decent point but we can play a lot better than we've played," Brady said. "Hoping our best football is ahead of us."
Brady started 10 for 10 before misfiring on a deep ball to Mike Evans. On the next play, the 44-year-old scrambled 10 yards on third-and-4 to extend Tampa's drive that ended with Ryan Succop kicking a 25-yard field goal that made it 10-3.
"Eleven-yard run. They don't happen very often so I do remember how far they go," Brady said, unaware it was officially ruled 10 yards.
Rob Gronkowski joked that he was open up the seam for a touchdown on the play.