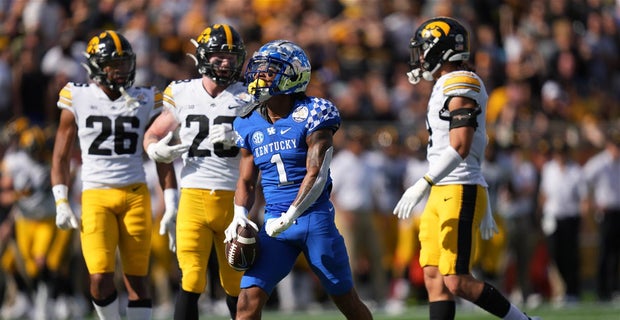 The college football season is in the books with Georgia's victory over Alabama in the College Football Playoff title game. While the 2021 season had plenty of memorable moments, the 2021 bowl season brought us even more enjoyable performances. With so many games in such a short period of time, that is no shocker.
With that in mind, below are the 10 best individual offensive performances across the entire college football bowl season. The list was determined using stats and each player's performance being a major factor in their team's win. Every player listed was a part of a winning bowl team.
The list contains four players from the Big 12, three players from the SEC and three players from the Big Ten. Check out the list of players below.
In Kentucky's 20-17 win over the Iowa Hawkeyes, Robinson hauled in 10 catches for 170 yards. After the game, Iowa head coach Kirk Ferentz talked about what kind of player Robinson is.