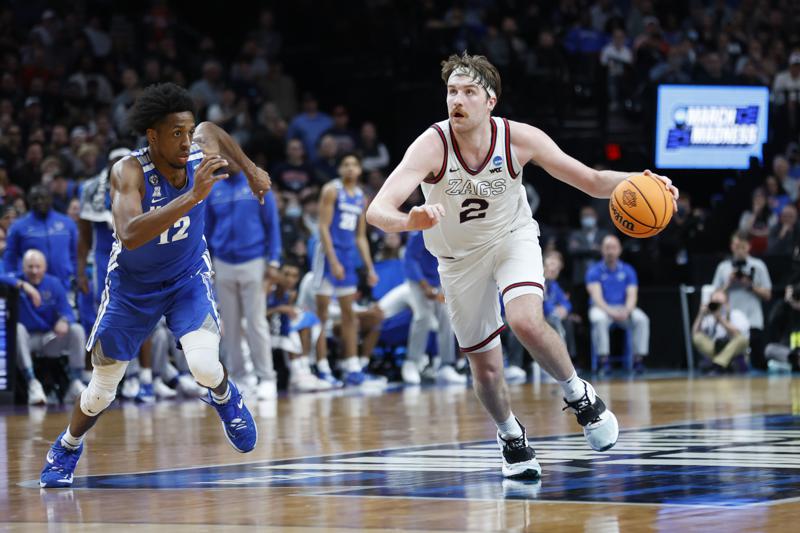 Drew Timme gathered his Gonzaga teammates at midcourt, pointed at the scoreboard showing a 10-point halftime deficit for the top overall seed and expressed a few choice words.
Timme's goal was to spark his teammates with words. He did it with his play on the court, too.
Or as Memphis coach Penny Hardaway said, "the Drew Timme effect came into play."
Timme scored 21 of his 25 points in the second half, and Gonzaga rallied from a 10-point halftime deficit to beat No. 9 seed Memphis 82-78 on Saturday night in the second round of the NCAA Tournament.
Trailing at the half for only the fourth time this season, Gonzaga leaned on its star junior to reach its seventh straight Sweet 16. The Bulldogs (28-3) will face No. 4 seed Arkansas in the West Region semifinals on Thursday in San Francisco.
"What I said was, no matter what happens, no matter what the score is, win or lose, this could very well be the last 20 minutes of basketball you ever play, and go out with no regrets," Timme recalled.