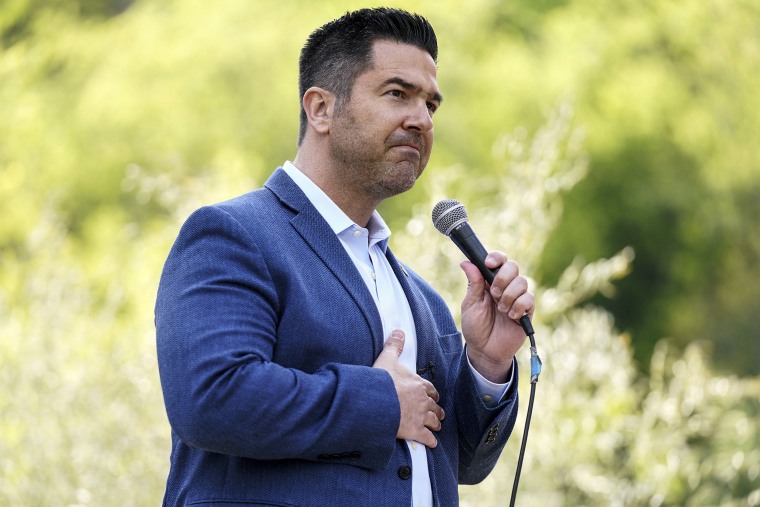 Sean Parnell, a candidate for Senate in Pennsylvania endorsed by former President Donald Trump, has suspended his campaign after a judge ruled Monday in favor of his estranged wife in a court fight over custody of their three children.
His estranged wife, Laurie Snell, had testified about abuse she says she and occasionally their children endured from him.
"I strongly disagree with the ruling today and I'm devastated by the decision," Parnell said in a statement Monday, adding, "There is nothing more important to me than my children, and while I plan to ask the court to reconsider, I can't continue with a Senate campaign."
A Butler County, Pennsylvania, judge on Monday wrote in a docket entry that Snell would have sole legal custody of the couple's three children and primary physical custody, while Parnell was granted physical custody three weekends a month, The Associated Press reported.
Parnell forcefully denied Snell's allegations of abuse under oath, but the judge, James Arner, wrote Snell was "the more credible witness," The Associated Press reported. She testified that Parnell once choked her to the point where she had to bite him to break free and had once slapped one of their three children hard enough on the back to leave marks.