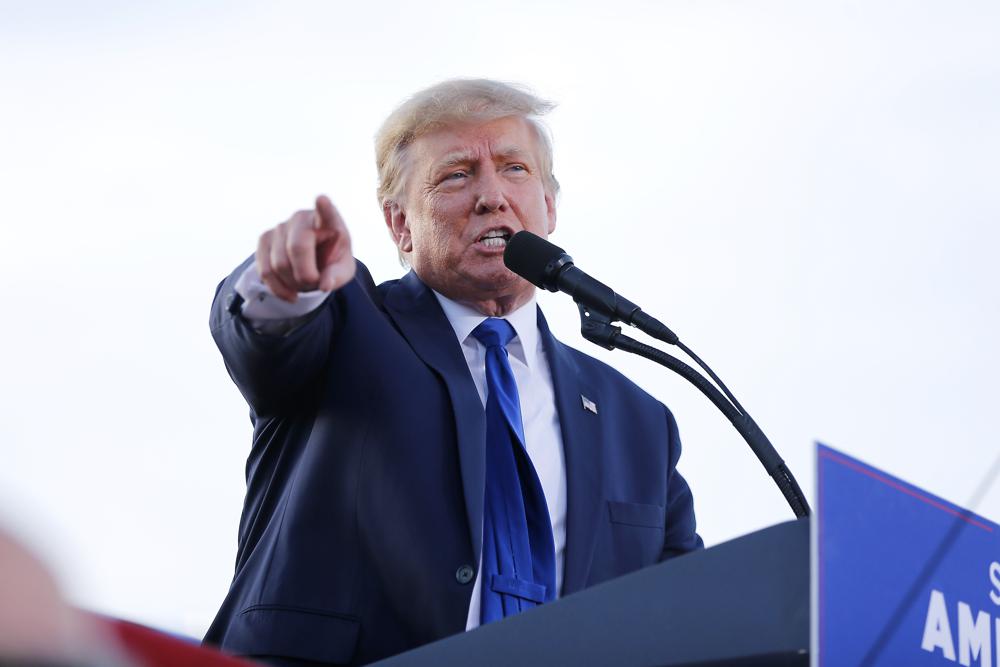 Fresh off a victory in the first real test of his power as GOP kingmaker, former President Donald Trump enters the next stretch of the midterm campaign emboldened — and facing new risks.
Trump's late-stage endorsement of JD Vance in Ohio's GOP Senate primary catapulted the "Hillbilly Elegy" author to victory in last week's election, reinforcing the deep ties the former president holds among the most loyal Republican voters.
"Every single candidate that I endorsed won their primaries on Tuesday," Trump crowed at a Friday night rally in Pennsylvania, where he held up Vance as a trophy of his achievement. "Tuesday's primary results are just the latest proof that we have transformed the face of the Republican Party. Thank goodness."
With Trump trying to assert his dominance over the party ahead of another potential presidential run, some allies say the Ohio victory could encourage him to step up his involvement in other bitter primary fights from Arizona to Missouri, where a former governor and current U.S. Senate candidate, Eric Greitens, is facing allegations of abuse. But there's also caution that the coming phase of the campaign, which continues on Tuesday with a tight GOP race for governor in Nebraska, could be more complicated for Trump.