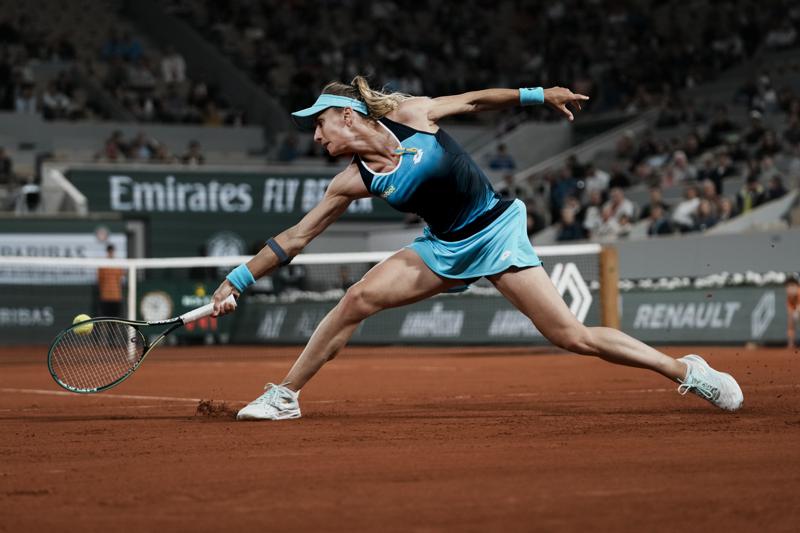 Words such as "invasion" and "politics," "ban" and "boycott," are suddenly a part of the daily discourse in tennis, as in many segments of society, really, and for Ukrainian pro player Lesia Tsurenko, these are not abstract concepts.
Her country is under attack from Russia. It weighs on her constantly.
Taking the court to try to do her job, try to swing a racket better than the woman across the net on any given day, is really the least of her concerns. And after losing to No. 1-seeded Iga Swiatek 6-2, 6-0 on Monday in the French Open's first round, Tsurenko described what she finds as disconcerting as anything: a lack of colleagues who have spoken out publicly about Russia's invasion or approached her to express sympathy or even simply discuss what is happening in Ukraine.
"For me, personally, it's tough to be here," Tsurenko said, "just because I don't get much words said about the support of my country.